Famous PEOPLE Players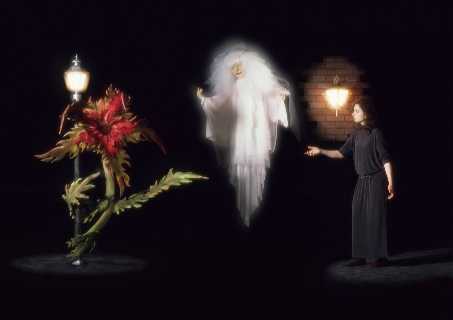 Famous People Players' production of Leave The Porch Light On by Diane Lynn Dupuy (January 1999)
Internationally recognized theatre company founded by Diane Lynn Dupuy in 1974 in Toronto, Ontario. Famous PEOPLE Players is dedicated to the integration of the developmentally handicapped; to this end, the performance ensemble is made up of handicapped actors.

Diane Lynn Dupuy
The troupe uses life-size puppets, colourful props, fluorescent paint and ultraviolet light (black light theatre) to bedazzle audiences. Early puppets recreated life-size comic versions of famous people such as Elvis Presley and Anne Murray. The Company has travelled around the world - the US, Bermuda, Malaysia, Singapore, Korea, Japan and the People's Republic of China (among others). In 1994, it opened the Dine and Dream Dinner Theatre, in a renovated Toronto warehouse; it relocated to Etobicoke in 2009. The kitchen was generously sponsored by actor Paul Newman through sales of Newman's Own products sold in Canada. He was a supporter and honorary director on the board. The sound system in the theatre was sponsored by singer Phil Collins.
The Company of thirty-nine contributes to all aspects of the theatre: from working in the kitchen to performing with the puppets.
Productions include Leave the Porch Light On (1999) recounting the story of the Company and some of the people in it, and Forever Young (2000), a retelling of the Alice in Wonderland story. The premiere of the musical, Canada Stands Tall is slated for January 2021.
The Company was featured in the CBC television special Famous People Players: The Impossible Dream, and the 1984 CBS made-for-television film Special People with Brooke Adams.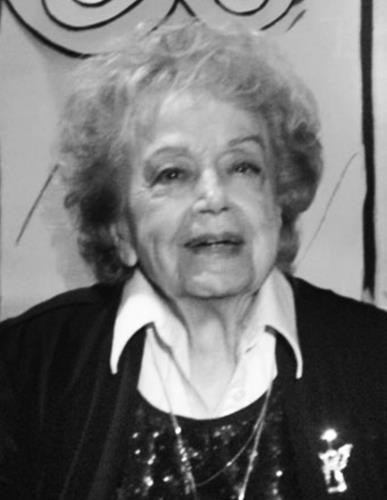 Mary Christine Thornton
Diane Dubuy was Artistic Director until 2006, when she was diagnosed with cancer. Her daughter, Joanne Dupuy, is the current AD. For her work with the Company and her dedication to the integration of people with disabilities, Diane Dupuy has received five honorary degrees, the Queen's Jubilee medal, and named a Member of the Order of Canada. Her mother, Mary Christine Thornton, was Head of the Visual Arts Department, and designed the imaginative props and puppets. She died in 2019 at the age of 103, having devoted her positive energy and enthusiasm to the theatre into her 90s. She was also awarded a Queen's Jubilee Medal.
Website: www.famouspeopleplayers.com
Last updated 2020-12-01