Glenvale Players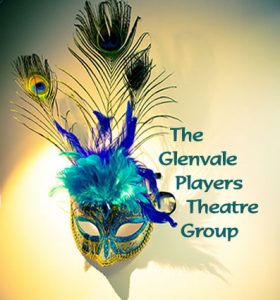 The Glenvale Players is a Toronto-based company with a mandate to provide a creative outlet and a venue of entertainment and opportunity for education in all areas of theatre craft for blind and vision impaired persons. Its aim is to redress the exclusion of people with physical and sensory impairments from performance, and to become an integrated company of blind, vision impaired, and sighted artists dedicated to finding, developing, and exhibiting blind theatrical talent. It is concerned with genuinely pioneering theatre in both its aesthetic value and content.
In the early 1940s, the Ladies' Auxiliary of the Canadian National Institute for the Blind sponsored the formation of a theatrical group for blind and vision impaired actors. About fifteen years after its founding, the Glenvale Players won its first award, Best Production of a Canadian Play, presented at the Central Ontario Drama League Festival.
In 1983 the Glenvale Players joined Theatre Ontario and the Association of Community Theatres in Central Ontario (A.C.T.C.O.) That year, the production of A House Called Pride, a musical play written and directed by Gregory Heyn, was nominated for Best Costumes and Best Production of a Canadian Play. The same year, the club introduced Juno is Missing. This original short comedy, written and directed by Gregory Heyn, toured Metro area schools, and was presented several times at the C.N.I.B.
In 1985 and 1986, the club presented Braille Manuscript, written and directed by Gregory Heyn, about the life of Louis Braille, who invented the Braille system for the blind. This play was nominated at the A.C.T.C.O. Festival for Best Production of a Canadian Play.
In 1990, Maurice Harty became the director, assisted by voice coach Greta Lyons. Their first production was Two for the Show, a comedy by Canadian playwright Brian Tremblay.
The Glenvale Players celebrated their fiftieth anniversary in 1995 with Neil Simon's classic comedy, Barefoot in the Park, directed by David C. Phillips, who, for the last few years has served as production consultant. Also that year, the club held an acting workshop based on the play, Seven Stories, by Morris Panych. Other plays presented by Glenvale in recent years include: Love and Anger (1998), by George F. Walker, directed by Rod Carley; and Waiting for the Parade (2000) by John Murrell, directed by Andrea Emmerton.
web site: www.glenvaleplayers.com
Last updated 2021-01-08