Godin, Jean Cléo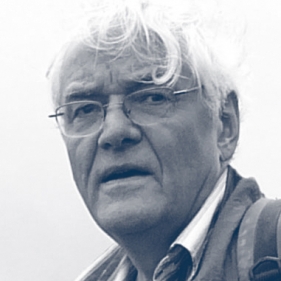 Jean Cléo Godin
Theatre scholar and educator, who contributed substantively through his research and publication to the history of Quebec theatre. Jean Cléo Godin was born August 13, 1936; died March 2019 in Montreal. He was a professor at L'Université de Montréal from 1966 to 1999.
Godin was a founding member of the Société québécoise d'études théâtrales (SQET) and president from 1977 to 1981. He published essays in SQET's journal, L'Annuaire théâtrale, on the relationship between theatre and society. He was also a founding member of the Association for Canadian Theatre History (now Canadian Association for Theatre Research/CATR), and helped to create a national, bilingual association with a close relationship with SQET.
Jean Cléo Godin was also instrumental in the creation of the academic journal, Theatre History in Canada (now Theatre Research in Canada/Recherches théâtrales au Canada), and was a member of the first editorial board. In 1989, CATR recognized his contributions to Quebec theatre history by naming the annual prize for the best essay in French on Canadian theatre after him.
He was a member of the editorial team for The Oxford Companion to Canadian Theatre (ed. Eugene Benson and L.W. Conolly, 1989).
With Laurent Mailhaut, he published Théâtre Québécois in 1988.
Source: Erin Hurley and Nicole Nolette, CATR/ACTR Newsletter, 23 March 19.
Last updated 2021-01-08