Morpheus Theatre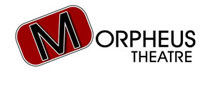 Community theatre company, based in Calgary Alberta, Morpheus Theatre began presenting theatre at the Pumphouse Theatres on June 18, 1995. Its founding and current Artistic Director and Executive Producer is Sean Anderson. Since its inception it has presented 51 plays with over 350 performances. Morpheus Theatre currently produces four productions a year (including a comedy/farce, a pantomime, a contemporary play, and an annual Gilbert & Sullivan operetta) at the Pumphouse Theatre and Easterbrook Theatre. It also presents an annual series of one-act plays.
In the 2006/07 season, Morpheus produced Robert Clintonís Mail Order Bride.
Its mission is to assist actors, directors, and crew for a lifetime in the theatre, by providing them with education and production experience.
Website: www.morpheustheatre.ca
Last updated 2009-09-04