Provost, Gilles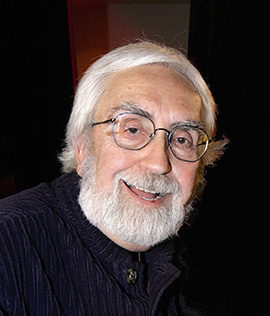 Gilles Provost
Actor/director born in Montcerf Quebec in 1938, whose career spans sixty years in both English and French.
Gilles Provost began to work in theatre in Ottawa as a student and teacher before directing with various small theatres in the capital, including the Ottawa Little Theatre.
He assisted on the direction of productions at the Nouvelle Compagnie Théâtrale before studying at the Birmingham Repertory Theatre.
As an actor he worked in Ottawa and Montreal on stage, in radio and television.
He developed an interest in theatre for young audiences, and worked with Brian Way, in London, and at the Children's Theatre Festival in Leeds.
From 1976 to 2008 he was Artistic Director of Théâtre de l'Îlle in Gatineau, returning there in 2010 to act in a production of Fugard's The Road to Mecca in French. In 2017, he directed Maestro by Claude Montminy for Plosive Productions at The Gladstone Theatre in Ottawa, in English and French on alternate nights.
Last updated 2020-02-14