Knowles, Ric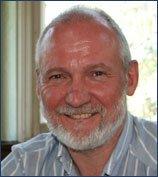 Ric Knowles
Educator, dramaturg, writer and editor, who has contributed substantively to Canadian theatre criticism and production. Ric Knowles has been a theatre professor at the University of Guelph in Ontario since 1992, and is now Professor Emeritus. He is an expert on the production of Shakespeare, on contemporary theories of theatre production and performance, and intercultural theatre. He is the author of several critical texts, including The Theatre of Form and the Production of Meaning: Contemporary Canadian Dramaturgies, Reading the Material Theatre, Theatre & Interculturalism (Palgrave, 2010), How Theatre Means (Palgrave 2014), Fundamentals of Directing (Playwrights Canada Press, 2015), and Performing the Intercultural City (University of Michigan Press, 2017). He co-authored Remembering Women Murdered by Men: Memorial Sites in Canada (with the Cultural Memory Group, Sumach Press, 2006).
How Theatre Means addresses both theory and practice, script analysis and performance analysis across cultures. It also considers semiotic approaches in relation to others such as phenomenological, affective, feminist, queer, materialist, postmodern and postdramatic approaches.
Edited critical collections include: The Masks of Judith Thompson (Playwrights Canada Press); Asian Canadian Theatre 2 vols. (with Nina Lee Aquino, Playwrights, 2011); and Performing Indigeneity (with Yvette Nolan, Playwrights, 2016). His edited collections of plays include: Shakespeare's Mine (postcolonial Canadian adaptations of Shakespeare's works that "talk back" to canonized text); Staging Coyote's Drama: An Anthology of First Nations Drama in English 2 vols. (co-edited with Monique Mojica, Playwrights, 2002).
His articles and chapters on Canadian theatre and performance theory have appeared in numerous Canadian and international journals and texts.
He has been an editor of Canadian Theatre Review, on the editorial board for Modern Drama, and general editor of the series: Critical Perspectives on Canadian Theatre in English (Playwrights). He is co-editor of Theatre Journal.
His current research project is International Theatre Festivals and the 21st-Century Traffic in Cultures.
In 2009, Knowles received the Award for Excellence in Editing: Sustained Achievement from the Association for Theatre in Higher Education; and he was inducted into the Royal Society of Canada.
Last updated 2020-02-22