Théâtre de l'Oeil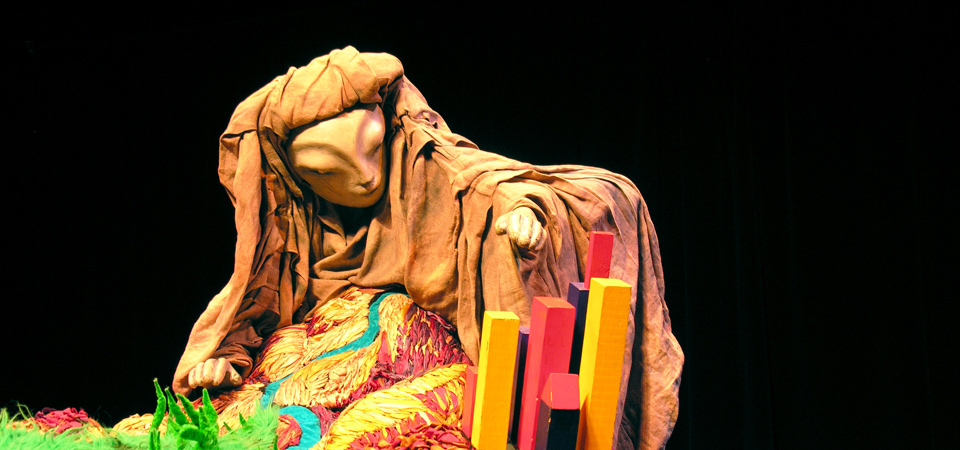 A New World, Théâtre de l'oeil, 2020. Photo by Leon Gniwesch.
Founded in 1973 by Francine Saint-Aubin and André Laliberté, Théâtre de l'Oeil is a puppet theatre for children and young adults, based in Montreal. The Company has created twenty-eight original productions, which feature a wide range of puppets in highly imaginative works. Théâtre de l'Oeil is a touring company, performing its shows in festivals and on stages across Québec and Canada as well as abroad. Since its inception, it has employed of 350 artists and craftspeople, and has reached more than 1.3 million spectators during its 5,000 or so performances on four continents.
Works include: Les grands vacances by Michel Tremblay (1981), and Marco bleu by Larry Tremblay (2018).
André Laliberté was Artistic Director from 1973 to 2020; he also wrote, directed, and performed in new works for the theatre. He was awarded the Prix Albert-Tessier for outstanding contribution to Quebec performing arts in 2020, when he retired. The current A.D. is Simon Boudreault.
Website: www.theatredeloeil.qc.ca
Last updated 2021-12-01