Wayne, Johnny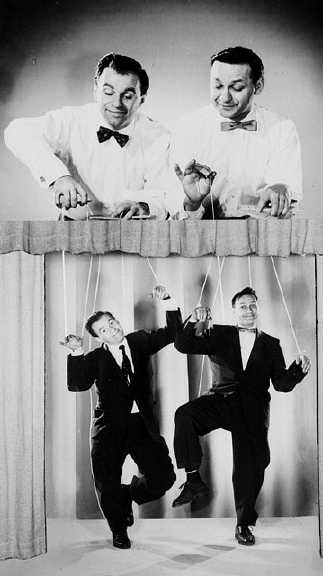 Wayne and Shuster
(6 Apr. 1955 , Ken Bell/National Archives of Canada/PA-203477)
One-half of Canada's most successful comedy team, Johnny Wayne was born in Toronto, Ontario in 1918 and died there in 1990.
He met his cohort, Frank Shuster, when he was 13 years old at Toronto's Harbord Collegiate, where they began to perform in reviews. From there they went to the University of Toronto and performed in the College Follies. They enlisted for service in WWII and began to perform again together soon after in the The Army Show. After the war they were active in radio and television, and became the favourite performers of American TV host Ed Sullivan, appearing on his show 58 times.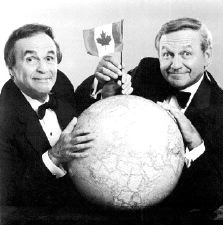 Wayne (l) and Shuster
(National Archives)
Although not popular with the critics, the team was adored by audiences and performed together until Wayne's death in 1990.
Last updated 2013-06-18