Accolas, Claude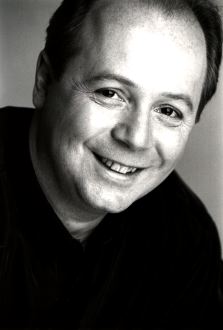 Claude Accolas
Magnificent Quebec-based lighting designer who has created spectacular effects for theatre, opera, ballet and television both locally and internationally.
Claude Accolas worked often with director André Brassard notably on the world premieres of the Michel Tremblay/André Gagnon opera Nelligan (his design here was a true achievement); Tremblay's Messe Solennelle pour une pleine lune d'été and Encore une fois, si vous le permettez; and Michel Marc Bouchard's Les Feluettes (as well as Bouchard's Les Muses orphelines at Théâtre d'Aujourd'hui, 1995, directed by René Richard Cyr).
The eerie lighting effects Accolas created for Brassard's francophone premiere of Brad Fraser's Des Restes humains non-indentifiés et la véritable nature de l'amour/Unidentified Human Remains and the True Nature of Love (Théâtre de Quat'Sous, 1993) were particularly astounding, and his lighting for Encore une fois was so technically well-conceived that it sometimes appeared to be without source.
He also lit the premiere of Anne Legault's La Visite des sauvages among many others.
He designed Feydeau's Monsieur Chasse (Just for Laughs, July, 1999, directed by Denise Filiatrault) and the Théâtre d'Aujourd'hui premiere of René Gingras's Jacynthe de Laval (January, 2000). In February 2000, he designed the premiere of Michel Marc Bouchard's Sous le regard des mouches (directed by the author, Compagnie Jean-Duceppe) and a Ionesco double-bill at Nouvelle Compagnie Théâtrale / Théâtre Denise-Pelletier (January, 2001). Also, in January 2001, he designed the premiere of Daniel Danis's Le Langue-à-langue des chiens de roche.
More recently, he designed the lighting for Indecent by Paula Vogel at the Segal Centre for Performing Arts (May 2019).
Profile by Gaetan Charlebois
Last updated 2019-11-11