Maggie and Pierre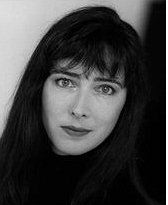 Linda Griffiths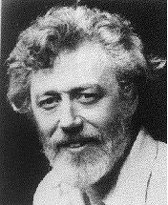 Paul Thompson
Solo show in two acts by Linda Griffiths and Paul Thompson, premiered at Theatre Passe Muraille, 1980, directed by Thompson and starring Griffiths. It toured the country and won the Dora Mavor Moore Award. In 1981, it played at the Royal Alexandra Theatre for five nights, the first time a woman had played in a solo show at the Alex since Ruth Draper. The work was revived in 1997 at Passe Muraille.
Maggie and Pierre: A Fantasy of Love, Politics and the Media delineates a battle between reason and passion in the lives of Prime Minister Pierre Trudeau and Maggie Sinclair when they met, fell in love, lived together in the public spotlight, had three children and broke up in an ugly and very public way. It takes place between 1974 and 1980. A newspaper reporter named Henry acts as choric commentator, voyeur, and liaison with the audience. All three roles were played by Griffiths.
In a close analysis of the play, and of the televised version in the early 1980s, Mary Jane Miller shows how it explores "the relationship of the public myth to the private persona of the protagonists:" "Maggie and Pierre shows us how and why the media, which both serve and lead public perceptions, required that these two people play out an archetypal story of 'love, politics and media.' Using speeches by the reporter Henry and then by Maggie herself, Griffiths suggests that we needed these magical media figures to find out who we were, to make us feel much bigger, brighter, braver-more liberated but not too liberated. The media satisfy that demand, either by conducting our search for heroes for us or by reflecting them back to us when we select them, in the best-or worst-light. In Maggie and Pierre Henry, the journalist, is observer, interpreter, commentator, and occasional ally of the protagonists" (Theatre Research in Canada 10.2 (Fall 1989).
The play was provocative, funny, and sometimes touching in its first outing, although its 1997 revival was primarily nostalgic. In 2017, it was produced by Thousand Islands Playhouse with Kaitlyn Riordan playing the three roles.
It was published by Playwrights Canada Press in 2013 with The Duchess.
Commentary by Gaetan Charlebois and Anne Nothof
Last updated 2021-04-09