Théâtre Périscope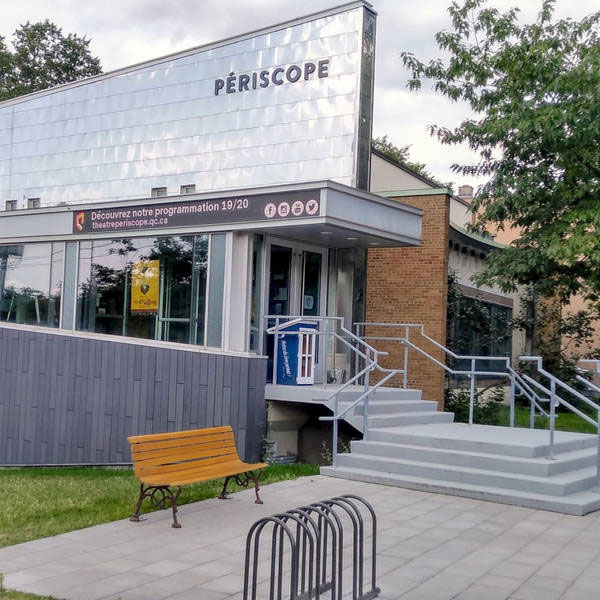 Theatre Periscope
Theatre company/venue in Quebec City, Quebec, founded in 1985 under the name of Implanthéâtre. It was founded to provide a space for the development and dissemination of new work by the companies scattered throughout the city, including Théâtre du Gros Mécano, Théâtre du Vieux-Québec, Théâtre de la Commune and Théâtre Repère. It supports the companies through a series of services including rehearsal halls, meeting halls, PR advice, ticket sales and technical and administrative services. Théâtre Périscope has been home to creation, exploration and theatre performance research.
The venue is an old synagogue in the city's Upper Town. It is now a base for Théâtre Niveau Parking, Théâtre du Grand jour, Théâtre Sortie de Secours, Théâtre Blanc, Théâtre des Fonds de Tiroirs, and Productions Les Gros Becs.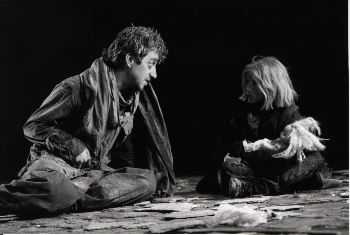 Denis Lamontagne and Charline Pelletier in
Ecce homo
by
Michel Nadeau
(directed by the author), at Théâtre Périscope, 1998 (Photo: Louise Leblanc)
The first work presented at the venue was Marie Laberge's L'homme gris. Among other works presented there have been La trilogie des dragons and Le polygraphe, both by Robert Lepage. Jean-Marc Dalpé's Lucky Lady, Daniel Danis' Cendres de cailloux, Normand Chaurette's Les reines and Serge Boucher's Motel Hélène. Since its inception, over 25,000 spectators have attended productions of more than 150 works (including some eight to ten premieres per year).
The Director General is Frédéric Guay.
Website: www.theatreperiscope.qc.ca
Last updated 2021-12-17