Copp, Trevor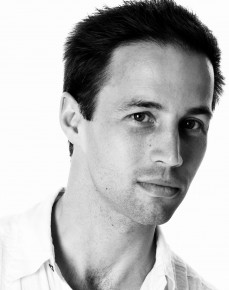 Trevor Copp
Actor, playwright, and choreographer, Trevor Copp studied mime at the Marcel Marceau Ecole International de Mimodrame in Paris, and completed his Master's Degree in Theatre at University of Guelph. As a professional actor with over a decade of experience, he has served as Resident Artist at MT Space Theatre where he played Rawad Abed in the company's internationally acclaimed co-creation, The Last 15 Seconds and at Theatre & Company, where his credits include the Canadian premiers of Metamorphosis and Ten Times Two.
In 2009, Trevor established Tottering Biped Theatre to explore the life of suburbia; the symbolic centre of a world that's increasingly the same. His work as a physical theatre playwright has focused on people cut off from tradition. His first play, Journey to the East, explored the heightened spiritual awareness experienced by a soldier whose world is shattered by war. First Dance, a play he co-wrote with Jeff Fox and Lisa O'Connell, reflects a man's attempt to invent a tradition for an event with no history, three months after the legalization of gay marriage in Canada. His third play, The Inconsolable Blueness of Jeans looks at unforeseen impacts of globalization on our lives.
Trevor's credits as a choreographer and movement coach include the Canadian Stage Company's Dora nominated production Our Class and Showboat Festival Theatre's Six Dance Lessons in Six Weeks. He is a three time Fred Astaire Canadian Latin Dance Champion and former Fred Astaire Canadian Ballroom Dance Champion. In March 2012, Trevor conducted a workshop series exploring Canadian and Latin approaches to physical theatre at Columbia's Iberoamericano Festival.
As an adjunct professor, he has taught introductory and advanced acting courses at McMaster, Guelph, Waterloo and Niagara Universities, where his areas of specialization include mime and laban movement.
In May 2012, he received the K.W.Irmisch Arts Award as Burlington, Ontario's Arts Person of the Year, and in November 2012, he was awarded the Chalmers Arts Fellowship of the Ontario Arts Council.
Website: www.trevorcopp.com
Last updated 2020-11-13