Cronyn, Hume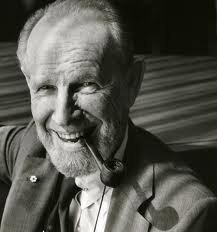 Hume Cronyn
Actor born in London, Ontario in 1911, died in 2003 at the age of 91. For over four decades Hume Cronyn was part of the "The First Couple of American Theatre" with his wife, Jessica Tandy (1909-94).
His father was a banker and Member of Parliament. He studied law while participating in productions with the Montreal Repertory Theatre, and then studied acting in Austria and New York. He made his professional début in Washington DC and was soon a regular performer on Broadway.
He directed Jessica Tandy in Tennessee Williams' Portrait of a Madonna in 1946. They played together on Broadway and worked at the Stratford Festival (1976-80), performing in The Merchant of Venice (1976), Foxfire (1980), and A Midsummer Night's Dream among others. Cronyn also served on the Festival's board.
The couple played often together and apart in film and television, most memorably in Gin Game (RKO/Nederlander, dir: Mike Nichols).
In 1988, Cronyn was made an Officer of the Order of Canada, and inducted into Canada's Walk of Fame in 1999.
He was also a distinguished writer: he adapted Foxfire and The Dollmaker, and published his memoires, A Terrible Liar in 1991.
His performances were marked by a gentle gruffness and a withering sense of humour.
He is the father of actor Tandy Cronyn.
Profile by Gaetan Charlebois
Last updated 2020-11-18