Kramer, Ken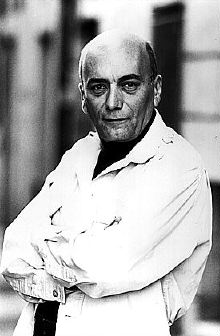 Ken Kramer
(Photo provided by Sarah Kramer)
Actor/director and co-founder and artistic director (until 1990) of the Globe Theatre, Regina, Saskatchewan.
He was born in 1940 in Canada, and was studying theatre in England when he met and married Sue Richmond (Sue Kramer). They worked together in Edmonton and on the West Coast before they formed the Globe Theatre in 1966 as a children's touring company. By 1970, the Globe was adding adult productions, and in 1974 mounted a full adult season, including at least one new Canadian play in the lineup.
Ken Kramer acted in or directed many of the Globe's ambitious productions, including Macbeth (1985), Cyrano de Bergerac (1986), and King Lear (1986).
He was awarded an Honorary Degree by the University of Regina in 1985. In 1988, he was named to the Order of Canada; and in 1990, he received a Lifetime Award for Excellence in the Arts by the Saskatchewan Arts Board. He currently lives in Toronto.
Information provided by Sarah Kramer, and by Joyce Doolittle in The Oxford Companion to Canadian Theatre. Eds. Eugene Benson and L.W. Conolly. Toronto: Oxford UP, 1989.
Last updated 2021-02-22