Globe Theatre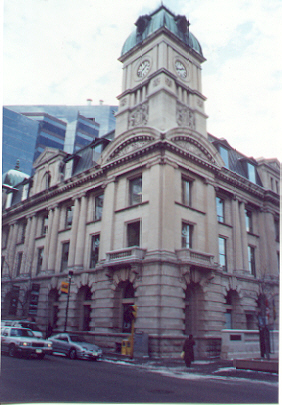 Globe Theatre
Theatre company in Regina, Saskatchewan, founded as a children's touring company in 1966 by Ken Kramer (who remained as Artistic Director until 1990) and Sue Kramer. It was the province's first professional company.
The company's mandate was: to present plays on an open or arena stage; to play to small audiences in an intimate environment; to present a series of plays that challenge the audience at all levels--socially, politically, morally, emotionally, intellectually; to find an audience from as wide a spectrum of the population as possible; to de-mystify the theatre as a Temple of Art and to return to a simpler relationship between actor and audience--theatre as a part of daily life; to present the great works of the past and present, and to seek out and present new work from Canada and abroad; to take this work to as many communities as possible (Globe Theatre Web Site, 1999).
The company presented its first adult production in 1967 and an adult season in 1970. After performing in several venues, in 1980 the company acquired the second and third floors of Old City Hall, an historic site, with a seating capacity of 400 and a theatre-in-the-round configuration. The company also has a studio space.
The company typically presents six plays during its season, plus the Shumiatcher Sandbox Series, a "playground" for creativity, which launches new work and showcases emerging artists. It has produced Canadian works by Rex Deverell, George Ryga, James Reaney, Rick Salutin, W.O. Mitchell, and Carol Bolt; and performed works from the international modern and classical repertory ranging from the musical romp You're a Good Man, Charlie Brown to the searing black comedy, A Day in the death of Joe Egg by British playwright Peter Nichols.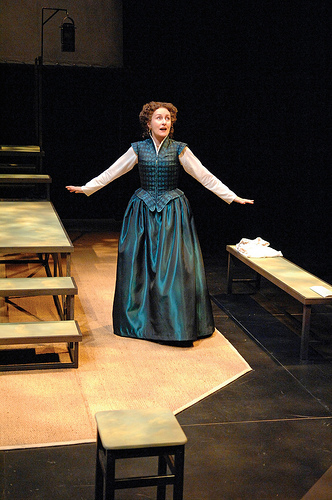 The Globe typically produces two or three Canadian plays each season, featuring thoughtful, entertaining, and moving works by Canada's best playwrights. The 1999/2000 season included Cruel Tears by Ken Mitchell, Life After Hockey by Edmonton playwright Ken Brown, and The Glace Bay Miners' Museum by Wendy Lill. The 2000/01 season featured For the Pleasure of Seeing her Again by Michel Tremblay, Wingfield Unbound by Dan Needles, The Drawer Boy by Michael Healey. In 2001/02 the Globe Theatre presented Elizabeth Rex by Timothy Findley. The 2002/03 season included Mary's Wedding by Stephen Massicotte, The Shape of a Girl by Joan MacLeod, A Guide to Mourning by Eugene Stickland, Last Call: A Post-Nuclear Cabaret by Morris Panych, and The Coronation Voyage by Michel Marc Bouchard. In 2003/04, Mieko Ouchi's The Red Priest was produced. The 2005/06 season included: 2 Pianos 4 Hands by Ted Dykstra and Richard Greenblatt; and Trying by Joanna McClelland Glass. The 2006/07 season included Tempting Providence by Robert Chafe. For the 2007/08 season the Globe produced three Canadian plays on the mainstage: The Melville Boys by Norm Foster, Elephant Wake by Joey Tremblay, and Girl in the Goldfish Bowl by Morris Panych. 2008/09 included Sexy Laundry by Michele Riml, and Mesa by Doug Curtis. 2009/10 featured Marion Bridge by Daniel MacIvor. Having Hope at Home by David S. Craig, Shakespeare's Will by Vern Thiessen, and The Black Bonspiel of Wully McCrimmon by W.O. Mitchell appeared in 2011. Shout Sister by Sharon Stearns, and Mrs. Dexter and Her Daily by McClelland Glass were produced in 2012.
Susan Ferley was Artistic Director from 1990-98, and Ruth Smillie from 1998 to 2019, when she assumed the position of Artistic Director Emeritus. The Interim A.D. for a year was Geoffrey Whynot. In June 2020, Jennifer Brewin was appointed A.D.
Website: www.globetheatrelive.com
Last updated 2022-03-08