Mitchell, Ken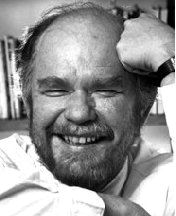 Ken Mitchell
Playwright, novelist, and poet, born in Moose Jaw, Saskatchewan, December 13, 1940.
Ken Mitchell studied journalism at Ryerson in Toronto, and graduated in 1967 from the University of Saskatchewan with an MA in English. During his university years he wrote articles for the Regina Leader-Post, short stories, and radio drama for the CBC.
In 1974 he wrote the epic play, The Medicine Line, about the exodus of 5,000 Hunkpapa Lakota Sioux from the United States in 1877, fleeing the US Cavalry after Sitting Bull's victory at Little Big Horn, and taking up residence in the Moose Jaw area for four years, until Sitting Bull was forced to return. It included nineteen actors, a dozen horses, a North West Mounted Police Commemorative brigade, and a large fire pit, and premiered in Moose Jaw's downtown Crescent Park in 1976 as an amateur production. It was first professionally performed in 2008. Mitchell's company Burning Sun Productions hired theatre director Philip Adams from Toronto and a troupe of actors and riders to take a "compact" version renamed Spirits of the Trail on one-day touring productions between 2009 and 2011. Mitchell adapted and changed the play according to the demands of his environment--from a two-act extravaganza to a fifty-five-minute eight-hander, then to a ten-minute showcase with a cast of six.
Mitchell was a finalist for a Chalmers Award in 1978 for one of his most popular works Cruel Tears (music by Humphrey and the Dumptrucks, premiered at Persephone Theatre, 1975, directed by Brian Richmond).
He visited China in 1982 and gave performances of his work in progress about Norman Bethune, Gone The Burning Sun (Guelph Spring Festival, 1984, Richmond).
His other plays include: Heroes (winner of the Ottawa Little Theatre Canadian One Act Playwriting Competition, premiered at Globe Theatre, 1975, directed by Esse Ljungh), a comic satire on the displacement of heroes such as Superman and the Lone Ranger. This Train (Tarragon Theatre, 1973, Steve Whinstance-Smith) depicts the isolation of a man and a woman waiting on the platform of a small Saskatchewan railway platform. Davin, The Politician (Globe Theatre, 1978,Elsa Bolam) depicts the rise and fall of a flamboyant western Conservative politician. The Shipbuilder (University of Regina, 1978, Gabriel Prendergast) tells the incredible story of a Finnish immigrant who attempted to build a boat that would return him to Finland -- which was performed to the accompaniment of a foley artist striking metal rods. The Great Cultural Revolution (Arts Club Theatre, 1979, Richmond) demonstrates the tragic limitations of the Chinese cultural revolution in the 1960s. The Plainsman (25th Street Theatre, 1985, Tom Bentley-Fisher) depicts the life of Metis leader Gabriel Dumont. Melody Farm (25th Street Theatre, 1987) is about the mentally handicapped.
No Ordinary Cowboy, a musical drama about cowboy poet Bill Gomersall by Ken and his brother Slim Mitchell (music by Phyllis Wheaton, dir. Gerald Lenton-Young), was first presented in 2006 at the Unitarian Theatre in Regina, a year after Bill's death at 101. It then travelled to theatres in Saskatoon, Pincher Creek, Stony Plain, Calgary, and many points between, mostly in rural Saskatchewan.
Ken Mitchell also writes fiction, including short stories, and the novels The Wandering Rafferty (1972), The Meadowlark Connection: A Saskatchewan Thriller (1975), and The Con Man (1979), much of which is, like his plays, a description of the Western-Canadian experience. His screenplays include The Hounds of Notre Dame, about a Saskatchewan boys hockey team, coached by a Catholic priest.
He taught English and creative writing at the University of Regina from 1967 for 37 years, and has held visiting professorships in Canada, Britain, and China. From 1970 to 1975, he was director of creative writing at the Saskatchewan Summer School for the Arts, and helped to establish the Saskatchewan Playwrights Centre in 1982. He was appointed a member of the Order of Canada in 1999, received the Saskatchewan Order of Merit in 2001, the Queen's Golden Jubilee Medal in 2002, and the Saskatchewan Arts Board Lifetime Achievement Award in 2018.
Sources: The Encyclopedia of Saskatchewan
James Noonan. "Ken Mitchell," The Oxford Companion to Canadian Theatre, Eds. Eugene Benson and L.W. Conolly. Toronto: Oxford UP, 1989.
Profile by Gaetan Charlebois and Anne Nothof. Additional information provided by Michael Florizone and Philip Adams.
Last updated 2021-06-07