Bentley-Fisher, Tom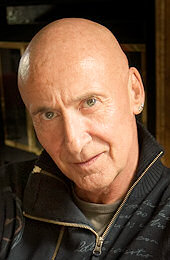 Tom Bentley-Fisher
Saskatchewan-based actor, director, teacher, author, born in Swift Current, Saskatchewan, June 9, 1947. He studied at the Drama Centre in London, England, and at the University of Alberta.
Tom Bentley-Fisher was Artistic Director of 25th Street Theatre (1985-98), where he produced thirty new Saskatchewan plays, notably by Connie Gault, Ken Mitchell and Greg Nelson. He was founder and producer of the Saskatoon International Fringe Festival (1990-1998). He has also directed professional productions in the US and Spain.
He taught at the University of Saskatchewan (where he was head of the professional theatre training program), and the University of Waterloo.
From 2002 to 2009 he worked in San Francisco as a writer, dramaturg and director. In 2009 he created and directed an all-female version of the Iliad for Q-ars Teatre, produced for the Grec 09 International Festival of Barcelonain in Barcelona. Currently he resides in Barcelona and Saskatoon, where since 2008 he has been the Artistic Director of Tant per Tant, an international theatre company dedicated to the translation and production of Canadian and Catalan plays.
Bentley-Fisher is the founder and Artistic Director of the Yat-Bentley Centre for Performance, which offers programs to actors, directors, teachers, and dancers, based on his work and that of Yat Malmgren (2017 to present).
His collection of short stories, Blind Man's Drum, was published by Thistledown Press in 2006.
He has two children, Gavin and Miranda.
Website: www.tombentleyfisher.com
Last updated 2020-05-04