Glass, Joanna McClelland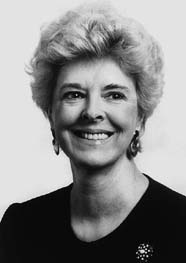 Joanna McClelland Glass
Playwright Joanna McClelland Glass was born in October 1936 in Saskatoon, Saskatchewan. Her works have been produced across North America, in England, Australia, Ireland and Germany.
She became interested in theatre in high school and soon after graduating joined the Saskatoon Community Players. After moving to Calgary, she joined Betty Mitchellís amateur theatre, Workshop 14. She won a scholarship to study acting at the Pasadena Playhouse in California for her role as Anne Boleyn in Maxwell Andersonís Anne of the Thousand Days in the Dominion Drama Festival in 1957. She then moved to New York, where she met and married physicist Alexander Glass in 1959. She began writing as a young mother of three children, but it was not until 1972 that her one-act plays Canadian Gothic and American Modern were premiered at the Manhattan Theatre Club New York. The Canadian premiere was at the Pleiades Theatre in Calgary, directed by Ken Dyba. As are many of her later plays, Canadian Gothic is based on memories of her childhood in Saskatchewan, portraying the emotionally debilitating consequences of living in isolation on the prairies, and the conflict between a repressive father and his free-spirited wife and daughter. It was well received in theatres across Canada by audiences hungry for images of their own country. Canadian Gothic was adapted for radio by the CBC in 1974 and by the BBC in 1983. American Modern portrays the unusual relationship between a suburban housewife who has become a compulsive scavenger and her husband who writes suicide notes, mutually sustained by their witty conversation, as in Samuel Beckettís theatre of the absurd.
Glass began writing and extensively revising her comedy, Artichoke before she wrote the two one-act plays; after a long gestation it premiered at the Long Wharf Theatre, New Haven in 1975 (starring Colleen Dewhurst). It then played at the Tarragon Theatre, Toronto in 1976 and across the country. In Artichoke a morally stringent prairie wife has banned her husband to the smokehouse for an infidelity which has resulted in a daughter, and then indulges in one herself, when an acquaintance from the past visits Ė an English professor who specializes in the poetry of Alexander Pope.
To Grandmother's House We Go was first produced in Houston, and moved to New York in 1980; its portrait of intergenerational conflict takes on an ironic twist when the mother rejects her grown familyís dependency on her after the death of the grandmother during a Thanksgiving reunion.
Play Memory (1983) returns to the gothic landscape of rural Saskatchewan during the Depression, portraying an abusive fatherís attempt to control his wife and daughter - another autobiographical reconstruction of the past. It was produced on Broadway, directed by Harold Prince, and received a Tony nomination. Its Canadian premiere was at the 25th Street Theatre in Saskatoon in 1986.
If We Are Women premiered at the Williamstown Theatre Festival in Massachusetts in 1993, and has played across Canada in a co-production of the Vancouver Playhouse and Canadian Stage, and at the Centaur Theatre in Montreal, Theatre Calgary, and the Citadel Theatre in Edmonton. In England it was directed by Richard Olivier and starred Joan Plowright. It traces the relationship between a young woman writer, her illiterate mother from Saskatchewan, her intellectually sophisticated mother-in-law, and her rebellious teenage daughter, who is determined to forgo her education for a relationship.
Glass wrote the comedy, Yesteryear while playwright-in-residence at Centrestage in Toronto; it premiered at the St. Lawrence Centre in 1989, and was remounted at the Blyth Festival in 1998 and the Canadian Stage in 1989. In Yesteryear Glass depicts a happy, fictionalized version of the Saskatoon of her childhood; it is set in 1948 when the province had voted in a CCF government. The male protagonist wins a lottery and gets a second chance at a relationship and at a reformative political vocation.
Trying (2004) premiered in New York, and has played in Chicago, Ottawa and Toronto. Set in 1967, it is based on Glassís working relationship as a young Canadian from the prairies with Francis Biddle, Attorney General under President Franklin D. Roosevelt and a judge during the Nuremberg trails. The play is set during the last year of his life, when he is coming to terms with his death and his legacy, but the focus is on his secretaryís growing resolution to become a writer and transcend the limitations of her heredity and environment. The intersection of American and Canadian perspectives, and of youth and age informs many of Glassís plays.
Palmer Park (2008, dir. Gina Wilkinson) premiered in the Studio Theatre at the Stratford Festival. It dramatizes the dissolution of a friendship between a black and a white family after the race riots in Detroit in 1967, the result of differences of race, class, and culture.
In January 2010 her play, Mrs. Dexter and her Daily premiered at the National Arts Centre (dir. Marti Maraden, with Nicola Cavendish and Fiona Reid. It comprises two monologues, one in each act: the first by a feisty senior whose husband has recently left her for the neighbour, and the second by her equally feisty housekeeper.
Glass has also written two novels: Reflections on a Mountain Summer (Knopf, 1975) and Woman Wanted (St. Martinís, 1984), both of which she has adapted as screenplays. Woman Wanted was produced in 1998, starring Holly Hunter, Michael Moriarty and Kiefer Sutherland.
She has received a Rockefeller grant, a grant from the National Endowment for the Arts and a Guggenheim Fellowship. She has been an American citizen since 1962 and lives in Chicago, Illinois. Her papers are archived in the Special Collections, University of Calgary Library.
Further information: Diane Bessai, biocritical essay, Archives, University of Calgary Library (http://www.ucalgary.ca/library/SpecColl/)
Profile by Anne Nothof, Athabasca University
Last updated 2013-01-22