Dewhurst, Colleen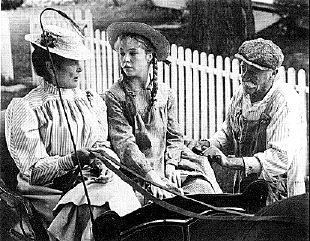 Internationally acclaimed actor born in Montreal, Quebec, June 3, 1924, raised in the American Midwest; died in Wisboro, New York, August 22, 1991 at 67.
Colleen Dewhurst studied at the American Academy of Dramatics Arts before making her professional debut in 1946. She went on to become one of the most respected actors of the Broadway stage and in film.
She had leading roles in Joseph Papp's New York Shakespeare Festival productions of The Taming of the Shrew (1956), Antony and Cleopatra (1959), and Macbeth. She excelled particularly in the plays of Eugene O'Neill: Mourning Becomes Electra (1972), the 1974 Broadway revival of A Moon for the Misbegotten, for which she won a Tony Award, and Long Day's Journey into Night (1983-84). She also appeared as Martha in Edward Albee's Broadway revival of Who's Afraid of Virginia Woolf (1976, dir. Albee).
Dewhurst occasionally returned to Canada to perform on stage and television, notably as Marilla Cuthbert in Anne of Green Gables and The Road to Avonlea.
Her acting style was characterized by her distinctive gravelly voice and generous smile. Her many awards include two Tonys and three Emmys.
Last updated 2020-07-21