St. Lawrence Centre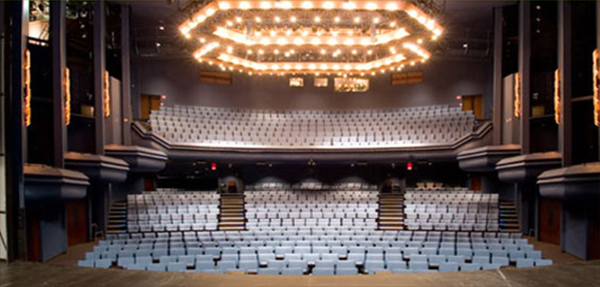 Bluma Appel Theatre
Venue in Toronto, Ontario, home of Canadian Stage (formerly Toronto Arts Productions and CentreStage).
It was built as part of the country's 1967 centennial celebrations and opened in 1970, with two performance spaces: The Theatre, and The Town Hall. The Centre's first general director was Mavor Moore.
It was extensively renovated and reopened in 1983 with the largest house having a seating capacity of 900, and renamed after its generous supporter, Bluma Appel.
In 1984, a group of friends of the late Canadian actress Jane Mallett organized a fundraising campaign to renovate the Town Hall, renaming it the Jane Mallett Theatre to commemorate her life and accomplishments.
The St. Lawrence Centre was again extensively renovated in 2006, reopening in November 2007, with a seating capacity of 876. In April 2017, it was merged with the Sony Centre for the Performing Arts (formerly the O'Keefe Centre), and the Toronto Centre for the Arts into one big organization run by the city of Toronto, named Civic Theatres Toronto (CTT). The CEO is Clyde Wagner, former Executive Director of Luminato.
Website: www.stlc.com
Last updated 2020-01-30