Salutin, Rick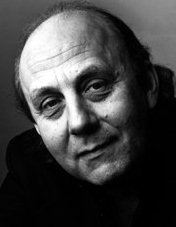 Rick Salutin
Playwright, journalist, leftist spokesman, and self-confessed "rabble-rouser", Rick Salutin was born in Toronto, Ontario, August 30, 1942.
He studied at Brandeis, Columbia, New York's New School for Social Research, and the Hebrew University of Jerusalem, before returning to Toronto in 1970 to work as a trade-union organizer and journalist.
His first play, Fanshen, was adapted from William Hinton's account of the effects of the Chinese Revolution on the life of a small village, which Salutin compared with the Quebec October crisis (Toronto Workshop Productions/TWP, 1972, directed by George Luscombe). He then began to work in collective creation with Theatre Passe Muraille. His works 1837: The Farmers' Revolt (1973), The Adventures of an Immigrant (1974) and The False Messiah (1975) were produced there.
However, it was the Centaur Theatre premiere of Les Canadiens (1977, written with assistance from NHL goalie, Ken Dryden, directed by Guy Sprung) that brought him national attention and a Chalmers Award. It is a humorous look at hockey and politics in Quebec.
Since then he has written The False Messiah, about a Jewish messianic movement in the 1600s; Nathan Cohen; A Review (Passe Muraille, 1981, dir. Paul Thompson); Joey (Rising Tide Theatre, 1981, dir. Donna Butt); and S: Portrait of a Spy (with Ian Adams, based on Adams' novel, 1984, Great Canadian Theatre Company, dir. Patrick MacDonald). His early play, 1837: The Farmer's Revolt was revived by Shaw Festival in 2017 (dir. Philip Akin).
Rick Salutin has written TV dramas, including Maria, about union organizing among textile workers; and Grierson and Gouzenko, on the strange connection between the National Film Board of Canada and the origins of the Cold War. He has also written biography and history, and three novels, including A Man of Little Faith, which won the Books in Canada prize for best first novel. He a media analyst for CBC television and a frequent contributor to The Globe and Mail.
Among his awards and honours are the Toronto Arts Award in writing and publishing in 1991; the National Newspaper Award for best columnist in 1993; and a National Magazine Award in 2008. He held the Maclean Hunter chair in ethics in communication at Ryerson University, and since 1978 he has taught a course on media and culture at University College, University of Toronto. He has received honorary degrees from Thompson Rivers University in Kamloops BC, and from Mount St Vincent University in Halifax.
Last updated 2021-03-25