Latimer, Jeffrey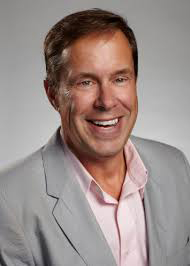 Jeffrey Latimer
Ontario-based producer and impresario, based n Toronto.
Jeffrey Latimer began his career as an actor, leaving Toronto to appear in films in the United States (including The Godfather III). In partnership with Laurence Follows, he founded a company that produced or co-produced shows in Vancouver and Toronto which toured across Canada. Among them Forever Plaid, Stomp, An Evening With George Burns, Forever Tango, Late Night Catechism, I Love You - You're Perfect - Now Change, and High Life (1996), the Canadian hit play starring Brent Carver. The production of Closer Than Ever won the Dora Mavor Moore Award for Best musical in 1991.
After the insolvency of the Latimer-Follows company, Latimer became co-owner (with Joan Mathers), General manager and Head of Creative Affairs of TaurPro Entertainment in 1998, which produced Gross Indecency - The Three Trials of Oscar Wilde, and Ladies, Night. In 1999, TaurPro launched a national tour of Jacques Brel is Alive and Well and Living in Paris, which played the National Arts Centre (among other venues). TaurPro also co-produced Forever Swing, which played at Toronto's Winter Garden Theatre (1999/2000). The company also ran Toronto's New Yorker Theatre which, in 1999, served as venue for The Male Intellect and An Oxymoron.
Latimer is currently CEO of Jeffrey Latimer Entertainment (JLE), which specializes in event production and artistic management. In 2017, he was appointed CEO of Canada's Walk of Fame.
Last updated 2021-03-08