Liitoja, Hillar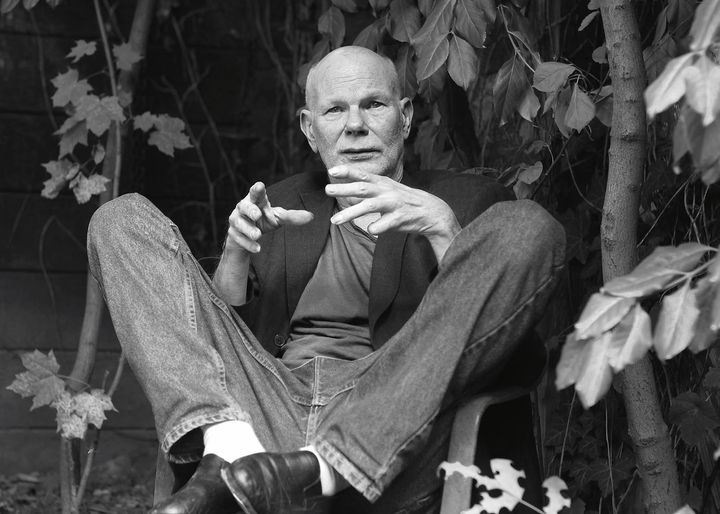 Hillar Liitoja
Maverick theatre practitioner based in Toronto, Ontario. He has a Bachelor of Music in Performance from the University of Toronto.
Trained as a concert pianist, Liitoja began making theatre in the eighties, establishing his company DNA in 1982 as a laboratory for environmental stagings and installations which provoke and challenge the audience. He has worked as director, playwright, light and sound designer and artistic director for DNA Theatre, and believes that the roles should not be compartmentalized, but complementary.
Liitoja's works exhibit Antonin Artaud's theories of surrealistic theatre of cruelty: The Last Supper (DNA 1993) is a real time dramatization of an act of euthanasia; This Is What Happens In Orangeville is about hate crimes in a small Ontario community; and Paula and Karl tackles the repellent relationship of murderers Paul Bernardo and Karla Homolka. This is What Happened in Orangeville caused a sensation at the Festival de Théâtre des Amériques (now Festival TransAmériques) in 1987 (where it won a prize for innovation in theatrical writing) and when it was translated for the Groupe Multidisciplinaire de Montréal in 1992 as Voilà ce qui se passe à Orangeville.
Hillar Liitoja won the Chalmers Award in 1994 for The Last Supper. He has also won two Dora Mavor Moore Awards for Outstanding Direction, in 1989 for Hamlet and in 1991 for Sick.
Other works include Incidental texts for The Deputation (1990), Walkie-talkie texts for Ultimate Night (1992) all directed by the author for DNA.
More recently, in December 2009, he played the roles of the philosopher, Ludwig Wittgenstein and his brother, in his play, Wit in Love (DNA 2009), adapted from the novel by Sky Gilbert. It was set in the kitchen at DNA Theatre/Liitoja's house.
in July 2010, he choreographed and directed a dance production entitled I Know and Feel That Fate Is Harsh But I Am So Loathe To Accept This for six ballet dancers who performed a series of physical monologues on fate.
His book on revolutionary writing, The Oulipo Challenge was published by Guernica in 2019.
Reading: Paul Leonard. "Privacy and Senses," Canadian Theatre Review, Spring 1992.
Source: Kathleen M. Smith. "DNA: Radical, Shamadical," The Dance Current. wwwthedancecurrent.com
Last updated 2020-10-27