Linden, Ilana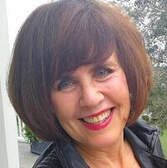 Ilana Linden
Toronto-based director/actor, co-founder and artistic director of Bulldog Theatre in Montreal. She is a graduate of Concordia University's Fine Arts Department (1971) and was a professional dancer and choreographer in the 1970s, while appearing on stage and in film.
For Bulldog she directed several well-received productions including Terrence McNally's Frankie and Johnny in the Claire de Lune (1991), Wendy Wasserstein's The Heidi Chronicles (1993) and Elliott Hayes' Homeward Bound (1995).
She also played the lead in the company's production of Isaac Bashevis Singer's Teibele and Her Demon (1994) directed by Alexandre Hausvater.
In 2005 Ilana Linden wrote and directed Josefís Daughter, a feature documentary about ageing and mortality that aired nationally on CBCís The Passionate Eye.
More recently, in 2019, she directed The Heidi Chronicles for Alumnae Theatre.
Last updated 2021-03-18