Meilen, Bill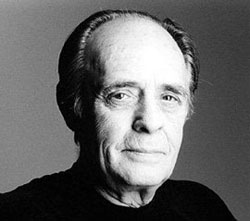 Bill Meilen
Character actor, playwright, producer, and teacher, born September 16 1932 in Cardiff, Wales; died September 4, 2006 in Vancouver British Columbia of cancer. He worked as an actor in television, film and theatre since 1954. His early work in England was with Joan Littlewood (Oh What a Lovely War!) and Anthony Quayle.
Theatre acting credits include: Julius Caesar, The Skin of Our Teeth, Blood Wedding, The Crucible, A Streetcar Named Desire, Under Milk Wood, The Soldier's Tale, Uncle Vanya, Caucasian Chalk Circle, Hamlet, Henry V, Richard III, Ring Around the Moon. He also played "The Last of the Celtic Bards" in Paul Quarrington's The Invention of Poetry, produced by CKUA radio for "Theatre of the Air."
His many film and television credits include the voice of Don Corleoni in The Godfather, when Marlon Brando was indisposed.
At the University of Alberta's Drama Department in Edmonton, he taught acting, playwriting, and dialects, and directed many productions at the Studio Theatre. He was responsible for bringing the actor Henry Woolf to Canada, thus facilitating the production of many of Harold Pinter's plays in Edmonton and Saskatoon.
Profile by Anne Nothof, Athabasca University
Last updated 2021-05-06