Saskatchewan Native Theatre Company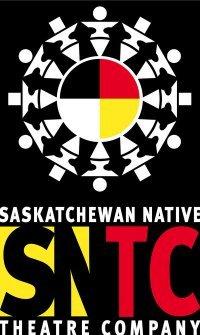 Theatre company, based in Saskatoon, Saskatchewan, founded in 1999 by Gordon Tootoosis, Tantoo Cardinal, Donna Heimbecker, Kennetch Charlette, and Dave Pratt to encourage the First Nations youth of Saskatchewan to engage in the arts, using self-expression to develop self-confidence and to get out of risk mode.
The Company initially offered an entry-level program called the Circle of Voices, which took youth-at-risk through a six-month program using theatre as a tool to teach culture, life skills, and career management. A senior playwright worked with the youth, and they acted in the works they collectively created, which were then toured throughout the province.
The Red Spirit Performing Arts Training Program is a two-year professional program available to those who wish to continue to pursue the arts in relation to the community. Projects have included engagement with Legal Aid Saskatchewan, and Saskatchewan Government Insurance, to deal with road issues such as traffic safety. Students also learn the basic techniques of movement, dance, ritual, voice, storytelling, and powwow singing; and build sets working with carpenters to get transferable carpentry skills. They can participate in stage management or production.
Outreach programs offer workshops for new works, bring Indigenous performing arts programming to First Nations communities; entertain and educate audiences about Indigenous world views; and provide Indigenous content for community events.
Senior and established artists may perform shows twice a year on the main stage, which is also used by other touring companies. In 2008, SNTC presented Annie Mae's Movement by Yvette Nolan at the Greystone Theatre, University of Saskatchewan. In 2010, the Company co-produced Bannock Republic by Kenneth T. Williams, with Persephone Theatre.
Artistic Director until 2009 was Alanis King, followed by Curtis Peeteetuce, and Kenneth T. Williams for a year as Interim AD from 2016-17. The current AD is Jennifer Dawn Bishop.
Financial exigencies in 2010 forced the selling of one building, and a restructuring of the Company. It was renamed Gordon Tootoosis Nikaniwin Theatre, after its founder. "Nikaniwin" is a Plains Cree expression for "leadership." The artistic mission was broadened to include a new focus on mentorship of emerging Indigenous artists, and a focus on Circle of Voices (COV). The Company incorporates Aboriginal culture, language, and history into all aspects of its theatre practice ... while increasing multicultural understanding in Saskatoon and Saskatchewan communities"(website). The 2012/2013 season included How the Chief Stole Christmas by Curtis Peeteetuce, Agokwe by Waawaate Fobister, a production by Circle of Voices, and Cafe Daughter by Kenneth T. Williams.
The 2017/18 season featured Dominion by Andréa Ledding, Vegas Vacation by Curtis Peeteetuce, and Gabriel Dumont's Wild West Show by Jean Marc Dalpé, David Granger, Laura Lussier, Alexis Martin, Andrea Menard, Yvette Nolan, Gilles Poulin-Denis, Paula-Jean Prudat, Mansel Robinson and Kenneth T. Williams, presented with Persephone Theatre, and La Troupe Du Jour.
Website: www.gtnt.ca
Profile by Anne Nothof, Athabasca University
Last updated 2020-02-11