Théâtre de la Dame de Coeur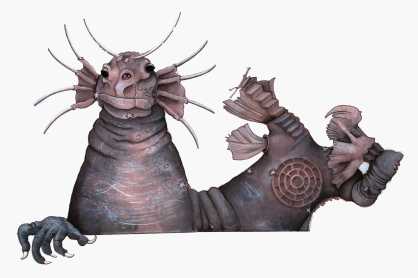 One of the fantastic giant puppets designed for the 1999 Dame de Coeur production, La route des étoiles
Marionette theatre in Upton, Quebec, founded in 1977 by Richard Blackburn and specializing in productions for families. Since its establishment it has been a centre for research, creation, productions and education.
The Company uses huge puppets, indoor and outdoor venues, actors and music to create symbol-driven theatre. Its outdoor venue includes heated chairs that swivel so that the audience can watch shows at 360 degrees.
Among its many productions (including La légende de la blanche et de la noire, La petite Bougraisse and Dragon sur table), the Company has participated in special projects such as the parade to celebrate the 350th anniversary of the city of Montreal.
Productions at Dame de Coeur are marked by a social conscience and an awesome grandeur.
In summer 2000, they revived their 1999 production, the hugely successful La route des étoiles by Bernard Vandal.
Website: www.damedecoeur.com
Profile by Gaetan Charlebois
Last updated 2020-05-05