Thériault, Yves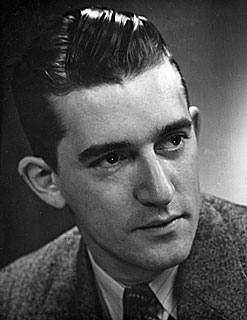 Yves Theriault
Playwright born in Quebec City, Quebec, in 1915, died in Montreal in 1983.
He worked at several odd jobs and as a radio announcer before joining the National Film Board. In 1944 he published his first anthology of short stories. His best-known work is the novel, Agaguk, about cultural conflict between Inuit and white men, published in 1958, and translated in seven languages. He subsequently began to write for radio and television and won several awards for his broadcast plays. He wrote over 1300 works.
In 1971, he received the Molson Prize. 1n 1975, he was made an Officer of the Order of Canada in recognition for being "one of the most prolific writers and best-known novelists in Canada."
Stage plays include: Le Marcheur (1950, premiered at Salle du Gésu), Bérengère; ou la chair en feu (1965, Théâtre de la Fenière).
Last updated 2014-03-22