Theatre Junction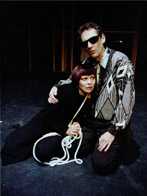 A scene from the Theatre Junction's production of Playing Bare/La Répétition October, 2000
Ensemble theatre company founded in Calgary, Alberta in 1991. Theatre Junction was based in the Dr. Betty Mitchell Theatre in the Southern Alberta Jubilee Auditorium in Calgary for fourteen years, interpreting classical, contemporary, and new Canadian plays. Its founding Artistic Director was Mark Lawes.
Theatre Junction's initial mandate was to create exciting and challenging works that stimulate dialogue, to present contemporary plays from the national and international repertoire, and to bring its work to other performance spaces in Canada and abroad. The Company presented a wide range of works by Canadian playwrights, including John Murrell, Dominic Champagne, and Sharon Pollock. It also offered an annual festival of original works over a three-day period, called "Random Acts."
Following the demolition of the Dr. Betty Mitchell Theatre space in 2016, Theatre Junction relocated to the newly restored Grand Theatre in Calgary, which was built in 1912 as a 1,350-seat vaudeville house, converted to a film house, and then a golf centre. The restored auditorium is flexible in design, and can be reconfigured as a proscenium stage, a theatre-in-the-round, or a thrust stage, and seats between 144 and 400 patrons.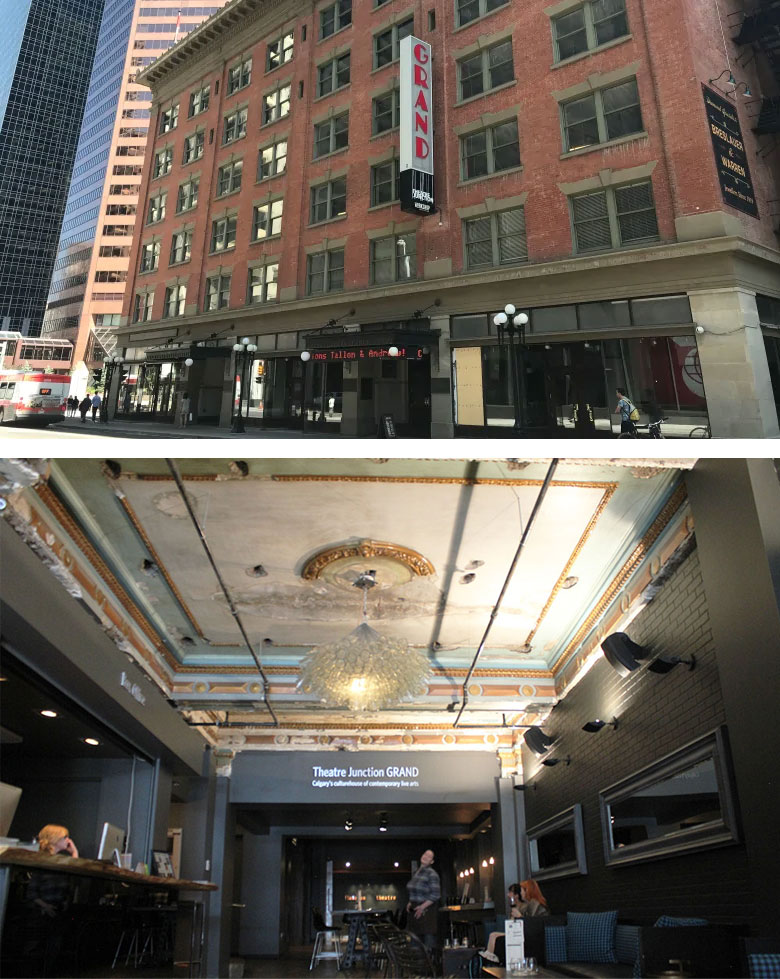 Grand Theatre, Calgary
In 2006, Lawes assembled a resident company of artists from different disciplines (theatre, dance, music, literary and visual arts) from Calgary and across Canada, to create original, imaginative performance art. Little Red River and On the Side of the Road (2009) were two parts of a trilogy which explore themes of death, identity and collision of culture and nature within the surreal landscape of the Canadian West. On the Side of the Road began with the image of a young woman on a road carrying a dead deer on her shoulders. It demonstrates the complex relationship of a young French woman with a "wilderness" that is no longer pristine, but contaminated by human pollutants and invasions. In 2016, Theatre Junction mounted Sometime Between Now and when the sun goes Supernova, inspired by the globalization theories of Marshal McLuhan.
Theatre Junction also hosted other Canadian productions, such as Concrete Floral by Toronto playwright, Jordan Tannahill (April, 2016); and international performances, such as Do Animals Cry from Belgium, and The Spaghetti Western Orchestra from Australia.
In July 2018, a financial crisis and an accumulated deficit of half a million dollars forced the closure of Theatre Junction in Calgary. It relocated to Montreal, where it continues as a bilingual multidisciplinary live arts ensemble, led by co-artistic directors Mark Lawes and Raphaële Thiriet.
Website: www.theatrejunction.com
Profile by Anne Nothof, Athabasca University
Last updated 2021-01-20