Rossi, Vittorio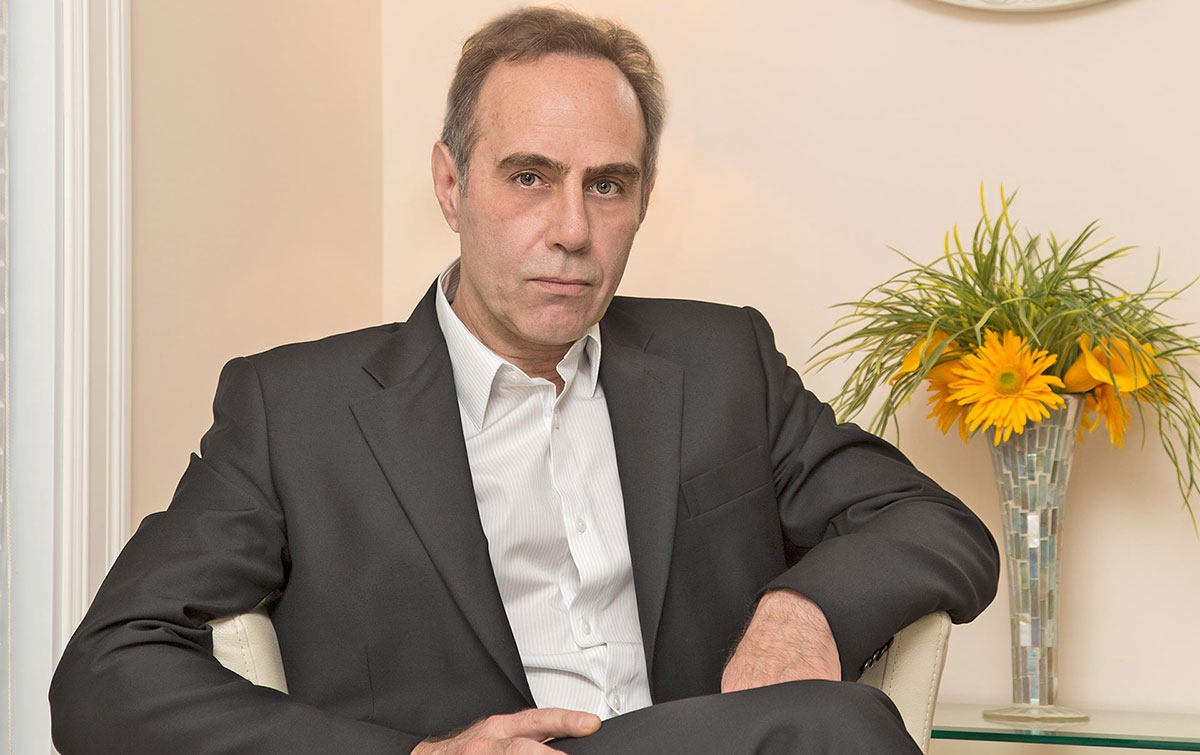 Vittorio Rossi. Photo by Hera Bel.
Italian-Canadian playwright and actor born in the Ville Emard district of Montreal, Quebec, April 16, 1961.
He studied theatre at Concordia University before winning two consecutive best new play awards at the Quebec Drama Festival for Little Blood Brother and Backstreets.
In 1987 he became playwright-in-residence for Centaur Theatre during which time he wrote The Chain which was performed by the company in 1988. His other plays Scarpone (1990), The Last Adam (1993) and Love and Other Games (1995) were also produced with Centaur and all directed by Joel Miller. In 1998 his Paradise by the River, a drama about the interment of Italians during WWII, received unanimous rave reviews.
In 2006 the Centaur premiered the first play of A Carpenter's Trilogy: Hellfire Pass; and in 2007 Part Two: Carmela's Table and Part Three, The Carpenter. The trilogy explores the tumultuous life of a WWII veteran living in Montreal, as he attempts to reunite with his estranged family, and was inspired by events in the life of Rossi's own family. Carmela's table is symbolic of the life and times of the family and represents its first experience of stability in Canada. It is also evidence of Sylvio's craftsmanship, and provides an important locus for the family. In the closing chapter of A Carpenter's Trilogy, the 82- year-old carpenter, Silvio Rosato, a man removed some four decades from the day of his arrival in Montreal, is now inexplicably engaged in the dismantling of his own life, a life he had constructed with the care and devotion of a master builder. Gordon McCall, Artistic and Executive Director of Centaur Theatre Company directed the three plays in the Trilogy.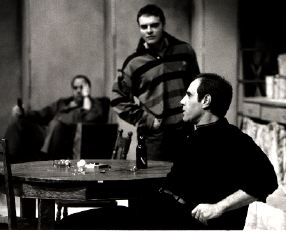 Vittorio Rossi (foreground) in the 1997
Centaur Theatre
production of his own play,
Little Blood Brother
, directed by Rossi.
In September 2019, there was to be a 30th anniversary production of The Chain at Moyse Hall Theatre, McGill University (dir. Rossi). In April 2020, in the same theatre, his new play Legacy, a sequel to The Chain was slated for its premiere. It is set thirty years later and again challenges family dynamics, this time embroiled in Quebec's Charbonneau Commission. When the Covid-19 pandemic precluded live productions in theatres across Canada, both plays were adapted and produced as films.
Vittorio Rossi's plays have also been performed in Toronto and the United States.
He has acted on stage and in television and film. He was honoured at a special tribute during the 2019 Blue Metropolis International Literary Festival.
Source: Centaur Theatre Press Releases.
Last updated 2021-09-20