McCall, Gordon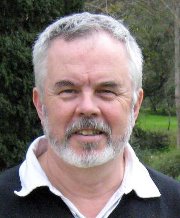 Gordon McCall
Actor/director/playwright, Gordon McCall has an Masters of Fine Arts from the University of British Columbia. He is the founder or first artistic director of four Canadian professional theatre companies: Vancouver's Touchstone Theatre, Winnipeg's Prairie Theatre Exchange, Kingston's Garrison Theatre, and Shakespeare On The Saskatchewan. He directed the founding production of Resurgence Theatre Company. He also has been the Artistic/Executive Director of Saskatoon's 25th Street Theatre, Sudbury Theatre Centre and Artistic Director of Centaur Theatre (1996-2007).
He co-directed, with Robert Lepage, a bilingual Romeo and Juliet in Saskatoon for Shakespeare on the Saskatchewan. He directed the off-Broadway production of George Ryga's The Ecstasy of Rita Joe with an all-First Nations cast. At the Manitoba Theatre Centre, he directed 5th of July. His directing credits at the Centaur include: A Gone With the Wind, Twelfth Night, Angels in America (Parts 1 and 2), The Crucible, The Gin Game and the anglophone premiere of Michel Tremblay's Encore une fois, si vous le permettez/For the Pleasure of Seeing Her Again, which subsequently toured across Canada, the United States and Ireland at Dublin's Abbey Theatre in February, 2002.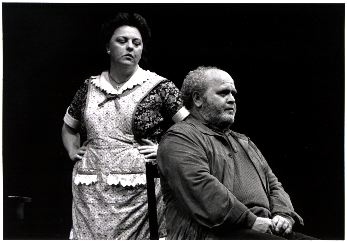 Among his plays are: Running on Frozen Air (Nakai Theatre Ensemble, Whitehorse, 1994); Walk of Ages (Saskatoon, 1985); The Promised Land (Prairie Theatre Exchange, Winnipeg, 1982).
As an actor, he has appeared in theatres across Canada and in the United States. Roles at Thousand Islands Playhouse include that of the father in Girl In The Goldfish Bowl by Morris Panych (2004, dir. Catherine McKay).
He has taught acting and directing at Queen's University, Simon Fraser University, the University of British Columbia, Ryerson University, Concordia University, McGill University, Notre Dame University, the National Theatre School of Canada, Melbourne University, Monash University, and Purdue University. He was recently an Associate Professor of Drama at the University of Windsor, where he has directed many productions for the University Players, including Bedtime Stories by Norm Foster (2016). In 2015, he founded a professional theatre company in Windsor to provide experience for new graduates, called Whirligig. Its first production was Mary's Wedding by Stephen Massicotte.
In 2018, he was appointed Artistic Director of the Lyric Theatre and The Great Southwest Shakespeare Festival in Swift Current, Saskatchewan. In 2021 Lyric Theatre was awarded the Lieutenant Governor of Saskatchewan Heritage Award for Community Development for the 2021 Great Southwest Shakespeare Festival.
McCall was the Producer/Creative Director of opening and closing ceremonies of the Western Canada Summer Games in Swift Current in 2019.
Gordon McCall is the recipient of a Masques Award for Artistic Direction, and has been an international delegate for Canada to the Dublin Theatre Festival, the Edinburgh Festival, and the International Millennium Artistic Director Round Table in England.
Profile by Anne Nothof, Athabasca University.
Last updated 2021-10-21