Prairie Theatre Exchange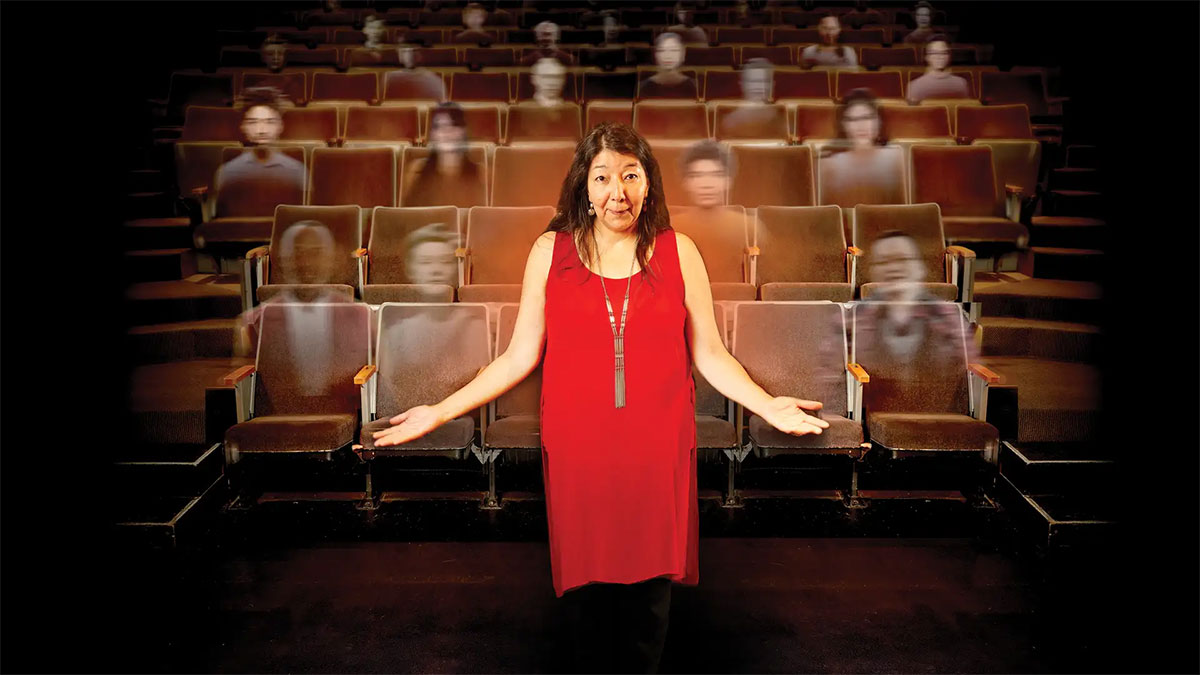 Company in Winnipeg, Manitoba, founded in 1973 by Colin Jackson and Charles Huband as the Manitoba Theatre Workshop when the Manitoba Theatre Centre terminated its theatre school and community outreach programs. Colin Jackson was director of MTW until 1976. It was located in Winnipeg's historic Grain Exchange Building on Princess Street.
Teaching theatre and theatre for children were at the core of the MTW's activities, but it also engaged in a many other theatre activities, including the launching of the Manitoba Puppet Theatre, Manitoba Drama Festivals, Agassiz Productions, the Manitoba Association of Playwrights, the television program, "Lets Go!", and a professional children' theatre company called the Neighbourhood Theatre, under the direction of Deborah Quinn from 1977 to 1981.
In 1981 Gordon McCall became the Artistic Director of the newly renamed Prairie Theatre Exchange, producing new Canadian plays for adults, notably George Ryga's The Ecstasy of Rita Joe in 1981 with Indigenous actors.
Kim McCaw became A.D. in 1983, and initiated a policy of "populist theatre" with productions of plays such as Wendy Lill's The Fighting Days (1984), which focuses on Manitoba journalist and pacifist, Francis Marion Beynon, and her fraught relationship Nellie McClung and the Canadian suffrage movement. The 1985-86 season featured new Canadian plays commissioned by PTE, including Patrick Friesen't The Shunning and Wendy Lill's The Occupation of Heather Rose.
In 1989, PTE relocated to its new site in Portage Place in the heart of Winnipeg's downtown.
Michael Springate became Artistic Director in 1991, succeeded by Allen MacInnis in 1995, and Robert Metcalfe in 2002. Metcalfe announced his retirement after fifteen years as AD in October 2017.The current Artistic Director is Thomas Morgan Jones.
In 1993 PTE produced the premiere of Carol Shields' Thirteen Hands, and in January 2000 presented Marty Chan's Mom, Dad, I'm Living With a White Girl. In 2001, it performed fareWel by Winnipeg First Nations playwright Ian Ross at the Edinburgh Fringe Festival with an all-Indigenous cast.
The 2004-2005 season marked the second year of the Carol Shields Festival of New Works.
In 2007, PTE formed a Playwrights Unit for new and established local playwrights, including Joseph Aragon, Sharon Bajer, Rick Chafe, Ginny Collins, Tricia Cooper, James Durham, Debbie Patterson, Ellen Peterson, Marc Prescott and Ian Ross. Since 2010, each season has included a new play from the Playwrights Unit.
The Company's 2005-06 season included Girl in a Goldfish Bowl by Morris Panych and Marion Bridge by Daniel MacIvor. In 2011, PTE again presented several popular new Canadian plays: Thunderstick by Kenneth T. Williams (with actor Lorne Cardinal); The December Man by Colleen Murphy; and Wingfield Lost and Found by Dan Needles. The 2013/14 season also featured recent Canadian works, including The Best Brothers by Daniel MacIvor, The Valley by Joan MacLeod, and Harvest by Ken Cameron. The 2017/18 season included Gracie by Joan MacLeod, Ubuntu by Daryl Cloran in a co-production with Citadel Theatre, and Salt-Water Moon by David French (dir Ravi Jain). The 2019/20 season featured the premiere of The Third Colour by Ian Ross.
In the 2020-21 season, when the Covid-19 pandemic closed theatre spaces across Canada and the world, PTE launched three premieres, streamed on-line across the country and abroad. In Katharis by Yvette Nolan, Indigenous actor Tracey Nepinak speaks to empty theatre seats about the essential importance of theatre to communities and individuals. Post-Democracy by Hannah Moscovitch is a searing portrait of sexual exploitation in big business. In November and December of 2021, The War Being Waged by Winnipeg-based playwright Darla Contois was performed live and on-line, in partnership with Native Earth Performing Arts. An indigenous woman, played by Tracey Nepinak, speaks about her youth on the Reservation, her fraught relationship with her brother, who joins the Canadian army, her environmental and social activism, her struggle to locate her own community, and her relationship with her daughter. Her granddaughter is played by dancer Emily Solstice Tait, who graphically performs her realization of her generational connections and her relationship to the earth, evoked through stunning lighting effects, rhythmic soundscape and music.
In 2022, PTE re-opened for live performances with Bad Parent by Ins Choi (a co-production with Vancouver Asian Canadian Theatre and Soulpepper Theatre Company); Our Fathers, Sons, Lovers and Little Brothers by Makambe K. Simamba (a Tarragon Theatre and Black Theatre Workshop production), and two world premieres by local playwrights.
PTE runs a theatre school, with diverse programming, including puppetry, improv, film acting, playwriting, and voice for children, teens and adults, reaching thousands of students in Winnipeg and beyond.
Its educational partners include the University of Manitoba, the University of Winnipeg, the University of Winnipeg Collegiate, Horizons Educational Learning Centre, Winnipeg School Division, the Association of Community Living Winnipeg, and other school divisions, alternative learning centres, and community arts groups across the province of Manitoba. PTE's Theatre for Young Audiences touring program brought live theatre to over 15,000 Manitobans in 2004-05.
Since its inception, PTE has mounted world premieres of over 140 plays.
Web site: www.pte.mb.ca/
Source: Reg Skene. "Prairie Theatre Exchange," Oxford Companion to Canadian Theatre. Eds. Eugene Benson and L.W. Conolly. Toronto: Oxford UP, 1989.
Profile by Anne Nothof
Last updated 2022-04-11