Thirteen Hands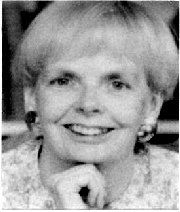 Carol Shields
Play in two acts by Carol Shields, first produced at Prairie Theatre Exchange, January 28, 1993, with Colleen Tillotson, Linda Huffman, Karen Gartner, Nancy Drake, directed by Kathleen Flaherty, set and lights by Douglas Paraschuk, costumes by Laara Cassells, music by Greg Lowe, assistant director: Karla Gordon, choreography by Brenda Gorlick, stage managed by Janet Remy, assistant stage manager: Russell Bragg. Originally commissioned by Agassis Theatre and workshopped by the Manitoba Association of Playwrights. Subsequently performed across the country (National Arts Centre, Thousand Islands Playhouse - which toured the work - and in 1999, directed by Janet Wright at Gateway Theatre in Vancouver. Published by Blizzard Publishing, Winnipeg, 1993.
In her note to the play Shields writes, "For many years I've been interested in the lives of women, particularly those lives which have gone unrecorded...the so called 'blue rinse set,' the 'ladies of the club,' the bridge club 'biddies.'"
This is precisely what Shields does with the work. Four actors (or more) give voice to dozens of women who live between 1920 and 1993. The premise - though loose - is a card game (probably Bridge). Shields allows for great latitude in staging; she writes, "It is hoped that the open structure of the play will permit directors a measure of flexibility, so that they can omit scenes or juggle their placement." Instead, she lets the characters speak, sing, tell their stories which are those of mothers, aunts and grandmothers.
But the work is also the story of the men who surround these women - dark and dear, rough and romantic - and, too, of the women's children. We see hope and day-to-day bravery and massive amounts of humour, their favourite life-tool (and weapon). Though the work seems to have been suggested by the famous Bingo scene in Michel Tremblay's Les Belles-soeurs, it is also strongly reminiscent of John Murrell's Waiting for the Parade and Margaret Hollingsworth's Ever Loving.
About the premiere the Winnipeg Free Press wrote, "Shields must be congratulated for bringing home a cleverly played grand slam...[a] beautifully written memory play." About its 1997 Ottawa production (directed by Marti Maraden) Tralee Pearce of the Ottawa Sun wrote, "For the most part, Thirteen Hands is light and funny - every audience member recognizes the quaint phrases of their mother and grandmothers...Yet the play is not without its poignant, hard-hitting moments."
Commentary by Gaetan Charlebois
Last updated 2022-01-19