Shields, Carol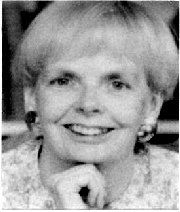 Carol Shields
Internationally-recognized writer born in Chicago, Illinois, in 1936, but who lived in Canada all of her adult life (since 1980 in Winnipeg, Manitoba). She died of cancer in July 2003.
More known for her fiction (and having won numerous awards in Canada and the Pulitzer Prize in the US for her The Stone Diaries in 1995), Carol Shields has also written for theatre, her most popular play to date being Thirteen Hands (premiered at Prairie Theatre Exchange in 1993, dir. Kathleen Flaherty) and subsequently performed across the country notably at the National Arts Centre, Canadian Stage, Arts Club Theatre and Theatre Lac-Brome). Thirteen Hands is an episodic portrait of four generations of women who meet for weekly bridge. In her "Playwright's Notes," Shields explains that the play is intended to valorize the unrecorded lives of women, who are revealed in their multivalent social and personal roles.
Her other plays include Departures and Arrivals (Black Hole Theatre, University of Manitoba 1984, dir. Chris Johnson), a series of twenty-two vignettes set in an airport which show "the core of being" as unstable and in a state of flux. Fashion, Power, Guilt and the Charity of Families (written with Carol's daughter Catherine Shields), premiered at Prairie Theatre Exchange, 1995. It interrogates basic assumptions about a nuclear family in terms of their performed roles. Anniversary (Gas Station Theatre, Winnipeg 1996) is set in a realistic middle-class home, but explores the nature of pretence through the breakup of a couple, much like Albee's Who's Afraid of Virginia Woolf.
Her novel, Larry's Party, was adapted as a musical, by Richard Ouzounian and Marek Norman and premiered at Canadian Stage, January, 2001, directed by Robin Phillips.
Shields was Chancellor and Professor at the University of Manitoba where she taught part-time.
Further reading: Glen Nichols. "Identity Performance in Carol Shields's Stage Plays," West-Words: Celebrating Western Canadian Theatre and Playwrighting. Ed. Moira J. Day. Canadian Plains Research Center, University of Regina, 2011.
Profile by Gaetan Charlebois and Anne Nothof.
Last updated 2022-01-19