Phillips, Robin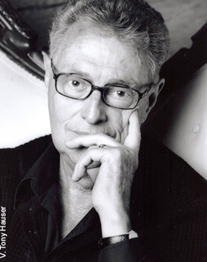 Robin Phillips
Director/actor born in Haslemere, England in 1940 into a rural, working class family; died July 25, 2015 in Stratford, Ontario.
Robin Phillips left school as early as the law allowed and went to work, at 15, with a costume house in London. He studied acting at the Bristol Old Vic and acted across the UK, on television and in film. He made his acting debut in Bristol as Puff in Richard Brinsley Sheridan's The Critic. In 1970 he staged a production of Abelard and Heloise in London and on Broadway and was soon directing in Chichester and at the Royal Shakespeare Company. His first artistic directorship was at the Company Theatre (Greenwich, 1973-75). He moved to Canada to take the position of Artistic Director for the Stratford Festival (1975-80).
Though his appointment at Stratford was attacked as more of the Festival board's colonial attitude, Phillips soon proved to be an astute manager of both the company and of egos. His time at Stratford was marked by the championing of Canadian stars such as Martha Henry, and foreign ones as well (Maggie Smith). He founded the Young Company which became a high-profile training ground for actors and directors. Finally he directed an eclectic selection of plays and chose seasons that would seduce other directors back into the fold, such as John Hirsch with an acclaimed production of Three Sisters in 1976, starring Marti Maraden, Martha Henry and Maggie Smith. He directed a total of forty plays for the Festival.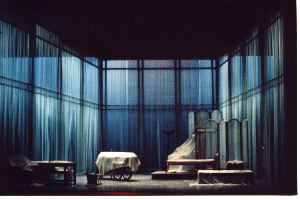 After he left the Company, he directed film and returned briefly to acting in the title role of The Dresser at the Vancouver Playhouse. In 1983-84 he was Artistic Director of the Grand Theatre, London for a difficult season, which accumulated substantial losses. In 1984, he directed John Murrell's New World for Theatre Calgary. He returned to Stratford to direct and to lead the Young Company (1987-88).
He freelanced all over the country and in the United States before being appointed as Director General of the Citadel Theatre in 1990 (to 1995), launching ambitious productions such as Andrew Lloyd Webber's Aspects of Love, which toured to Toronto's Elgin Theatre, and to the US and Australia; The Man from La Mancha, which transferred to the Royal Alexandra Theatre; Cyrano de Bergerac (adapted by John Murrell); The Royal Hunt of the Sun, an epic Inca tragedy by Peter Shaffer; and the Canadian premiere of Democracy by Murrell in 1992. During his tenure at the Citadel, he directed thirty-eight productions.
In 1997, he directed the musical Jeckyl and Hyde on Broadway. In 1998 he assisted Albert Schultz and former members of the Stratford Young Company in the formation of a new actor-driven troupe in Toronto, Soulpepper Theatre Company, and directed productions of The Misanthrope and Don Carlos. In 2000 he directed an adaptation of The Mill on the Floss for the Company.
For the Canadian Stage Company he directed a production of Richard Ouzounian and Marek Norman's musical adaptation of the Carol Shields novel Larry's Party (January, 2001), for which he received the best director award from the Capital Critics Circle; I Am My Own Wife with Stephen Ouimette (a co-production with the National Arts Centre); and The Elephant Man (2007).
In London's West End, Phillips directed Jessica Lange in Long Day's Journey into Night in 2000 and Ghosts in 2001.
His work is noted for its imaginative scope and ambition, and its attention to truth and honesty of interpretation. For his contribution to Canadian theatre Robin Phillips was awarded an honorary degree by the University of Western Ontario in 1983, the Order of Canada in 2005, and a Governor Generalís Award for Lifetime Achievement in 2010.
Profile by Gaetan Charlebois and Anne Nothof.
Last updated 2020-03-24