Silver, Phillip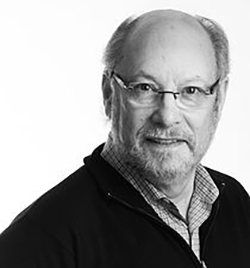 Phillip Silver
Acclaimed set, lighting and costume designer, born in Edmonton Alberta in June 1943. Phillip Siver graduated with a Bachelor of Arts from the University of Alberta (1964), and studied production design at the National Theatre School of Canada.
He has designed sets, lighting and costumes for theatres across Canada, including Stratford Festival, Grand Theatre, London, Theatre Plus, Théâtre Français de Toronto, Canadian Stage, Tarragon Theatre, Canadian Opera Company, Theatre New Brunswick, Neptune Theatre, National Arts Centre, Manitoba Theatre Centre, Alberta Theatre Projects and Edmonton Opera.
From 1967 to 1978, Phillip Silver was the Resident Designer for Edmonton's Citadel Theatre, designing over seventy productions. He was also instrumental in the planning and design for the 1976 Citadel's Shoctor Theatre and Rice Theatre.
Toronto projects have included Democracy and Pal Joey at the Tarragon Theatre, Six Degrees of Separation and Ain't Misbehavin' for Canadian Stage Company, Rose and The Sisters Rosensweig for the Harold Green Jewish Theatre and The Light in the Piazza, for Acting Upstage Company.
Stratford Festival designs include The Merchant of Venice, Henry VIII and The Pirates of Penzance. His set design for Virginia (starring Maggie Smith) was seen at both Stratford and the Haymarket Theatre in London's West End. He designed the set for the North American tour production of Andrew Lloyd Webber's Aspects of Love.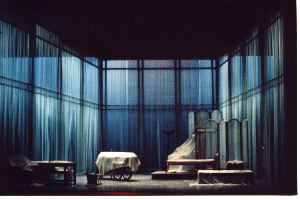 His designs have earned him three Dora Mavor Moore Awards (out of nine nominations), and an Elizabeth Sterling Haynes Award (Sterling Award).
Phillip Silver taught stage design at York University's Department of Theatre (1986-2013) and was Dean of York's Faculty of Fine Arts (1998-2008).
He has served as a consultant on the architecture of several theatres across Canada, including the Citadel Theatre, Canadian Museum of Civilization theatre, two University of Lethbridge theatre spaces, McGill University's Moyse Hall, and the Calgary Centre for the Performing Arts, as well as advising on the performance spaces in York University's Accolade Building.
He was Commissioner for the Canadian National Exhibit at the Prague Quadrennial of Scenograph0y in 1999, and his designs were exhibited at the PQ in 1999 and 2003 (Citadel Theatre production of Wit, 2003). He is a member of the Associated Designers of Canada and served as President from 2009 to 2013. He is also a member of the Canadian Institute of Theatre Technology. In 2008, he was elected to the Royal Canadian Academy of Arts.
Last updated 2021-10-19