Theatre Lac-Brome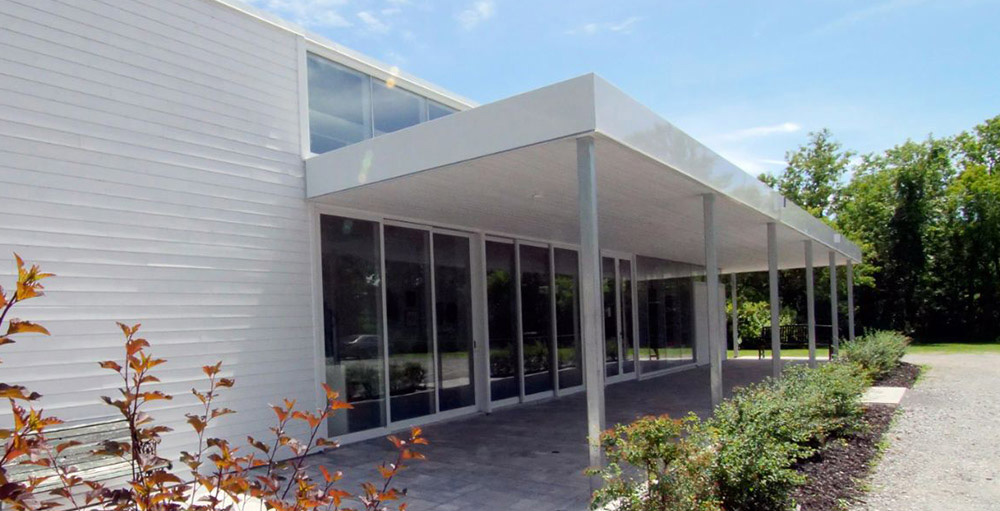 Theatre Lac-Brome
Located in Knowlton in the picturesque Eastern Townships of Quebec, Theatre Lac-Brome was founded in 1986 by Emma Stevens as a non-traditional summer playhouse offering an eclectic program combining classics such as Dario Fo's Accidental Death of an Anarchist and the dark musical Cabaret with modern Canadian pieces including Morris Panych's 7 Stories and its own commissioned translations of works by Michel Marc Bouchard. These productions consistently have attracted some of the most talented names on the national theatre scene, including director Bill Glassco, and actors Bruce Dinsmore and Peter Pringle.
From the early days of the barn-style Brae Manor Playhouse to Theatre Lac-Brome's current building behind a local pub, theatre in Knowlton has been marked by sophisticated summer fare. Theatre Lac-Brome has developed from its initial eight weeks of professional summer theatre into a year-round cultural centre, now named Arts Knowlton, with professional English-language theatre running from mid-June to Labour Day, and an active community and professional theatre scene the rest of the year.
From 1991 to 2017, under the artistic direction of Nicholas K. Pynes, a transplanted New Yorker, Theatre Lac-Brome also made a firm commitment to bringing the works of Canadian playwrights to Townships audiences: John Gray's Rock & Roll; Scott Wentworth's Gunmetal Blues; George Rideout's An Anglophone Is Coming To Dinner; and Stewart Lemoine's Evelyn Strange.
The Theatre has also sought to reflect the cultural diversity of Quebec with such plays as Marie-Lynn Hammond's bilingual De Beaux Gestes et Beautiful Deeds, Michel Marc Bouchard's Heat Wave, Desire and Pierre & Marie in their English premieres, and Michel Tremblay's The Impromptu of Outremont.
The search for stories that are meaningful to Townships audiences led Pynes and collaborator Edward S. Herkes to write the story of Donald Morrison in the musical, The Megantic Outlaw, first produced for the Theatre's 10th anniversary season in 1996.
From its inception, Theatre Lac Brome has also supported and nurtured a vibrant community theatre scene. Echo Art, which was run by theatre founder Emma Stevens, made its mark with productions of Joseph & The Amazing Technicolor Dreamcoat and Jesus Christ Superstar, as well as an original musical centring on the story of Joan of Arc. In the spirit of the original Knowlton Youth Group, Echo Art also ran a summer theatre camp for children of all ages, enabling the development of their artistic talents.
The veteran amateur group in town, The Knowlton Players, entertains audiences with their productions of farces such as Play On! and musicals like Annie. Sunshine Theatre Productions offers a balance of classic comedies such as You Can't Take It With You and Broadway musicals including Guys & Dolls.
A variety of other companies from the Townships and Montreal have also rented the theatre's facilities to mount their own shows. These include Sutton's bilingual Théàtre Mandragore and Montreal's Theatre Onze Heures Onze, which presented productions in the comedia del arte tradition.
Website: www.theatrelacbrome.ca
Last updated 2021-12-13