Brae Manor Playhouse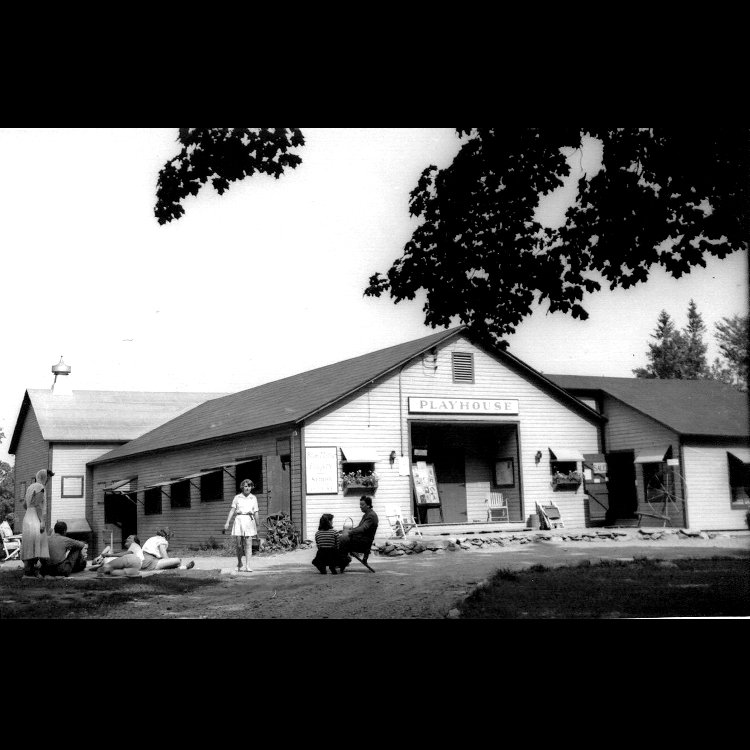 Brae Manor Playhouse
A summer theatre and school founded in 1935 in Knowlton in Quebec's Eastern Townships by Filmore and Marjorie Sadler. The two Americans met at the Leland Powers School of the Theatre in Boston, where they played opposite each other in Romeo & Juliet and soon after married. After working in New England stock companies, they were appointed to the staff of the Montreal Repertory Theatre in its early days under Martha Allan. With their summers free, the Sadlers pursued their dream of opening a school of theatre. They found the Brae Manor, a large, white clapboard house, in Knowlton and enrolled four students, whom they called the Brae Manor Players. The Sadlers taught acting, movement, voice, dance and music.
In its first season, two plays were mounted in the dining room of a local hotel. The second year saw the production of five plays, with each show performed once in Knowlton and once in North Hatley.
In 1940 the Sadlers constructed their own theatre space, the Brae Manor Playhouse, with the help of local and summering businessmen. As weekly audiences at Brae Manor Playhouse grew, a stage house was built and the stage moved back to make more room for seats, which eventually numbered 200. Audiences were drawn from the surrounding communities as well as Montreal.
Run in the popular repertory style of the time, the theatre first presented two performances of each play, then three and eventually four, with the production changing each week. A successful formula of eight shows presented over eight weeks was programmed for years. What began as a training school soon transformed into professional theatre of the highest calibre. Filmore Sadler was the producing director who directed and starred in many of its shows. Marjorie Sadler was the production manager and costumer. She also housed up to 30 actors, directors and production people at a time during any given week. Many would go on to achieve international success: novelist Robertson Davies directed and starred in productions at Brae Manor, including his own play, At My Heart's Core, with his wife Brenda as Susanna Moodie; Christopher Plummer acted in The Royal Family, a comedy about the lives of the Barrymore showbusiness family; Herbert Whittaker directed and designed sets for many productions before becoming the legendary drama critic for The Globe & Mail; Quebec actor and playwright Gratien Gélinas starred in The Merry Wives of Windsor opposite Madge Sadler; John Colicos continued his acting career at the Stratford Festival in Ontario, in England and the U.S.
Filmore Sadler passed away in 1953 and Marjorie continued running the Playhouse for four more years before moving to Vancouver to join her daughter. The Playhouse was taken away in 1963 and a bungalow built on the site. Marjorie died in 1989.
During its 21 years from 1935-56, the Brae Manor Playhouse was arguably Canada's most important summer theatre and training school. More than 100 professional theatrical productions were mounted in a repertory format.
Source: www.cclacbrome.qc.ca/tlb
Last updated 2020-05-14