McCaw, Kim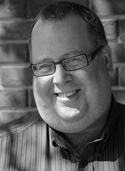 Kim McCaw
Director, dramaturg, and educator, based in Edmonton Alberta. Kim McCaw is a graduate of the National Theatre School of Canada in acting, 1974.
Since 1997, he has been Professor, Department of Drama, University of Alberta, and from 2008 to 2013, Director, Canadian Centre for Theatre Creation.
McCaw has been Associate Artistic Director of the Globe Theatre, Regina, from 1978-83, and a director at Banff Centre for the Arts Playwrights' Colony, 1989-97.
From 1983-91, he was Artistic Director of Prairie Theatre Exchange, where he introduced a policy of "populist theatre," producing the works of local playwrights such as Wendy Lill (The Fighting Days, 1984, and The Occupation of Heather Rose, 1986); and Patrick Friesen (The Shunning, 1985).
He has been a freelance director and dramaturg for Manitoba Theatre Centre, Theatre Projects Manitoba, Charlottetown Festival, Blyth Festival, National Arts Centre, Shadow Theatre, Prairie Theatre Exchange, River City Shakespeare Festival ( Free Will Players), Persephone Theatre, Cercle Molière, UniThéâtre, Théâtre la Seizième. He has also been guest dramaturg for the Playwrights' Atlantic Resource Centre Playwrights' Colony.
In 2011, he directed Don Hannah's The Cave Painter, starring Jenny Munday (2011); The Moonlight Sonata of Beethoven Blatz by Armin Wiebe (Theatre Projects Manitoba, 2011); The Woodcutter by Don Hannah (CCTC Working Title II Festival); and Savage In Limbo by John Patrick Shanley (University of Alberta Studio Theatre).
Profile by Anne Nothof, Athabasca University
Last updated 2020-01-14