Sudbury Theatre Centre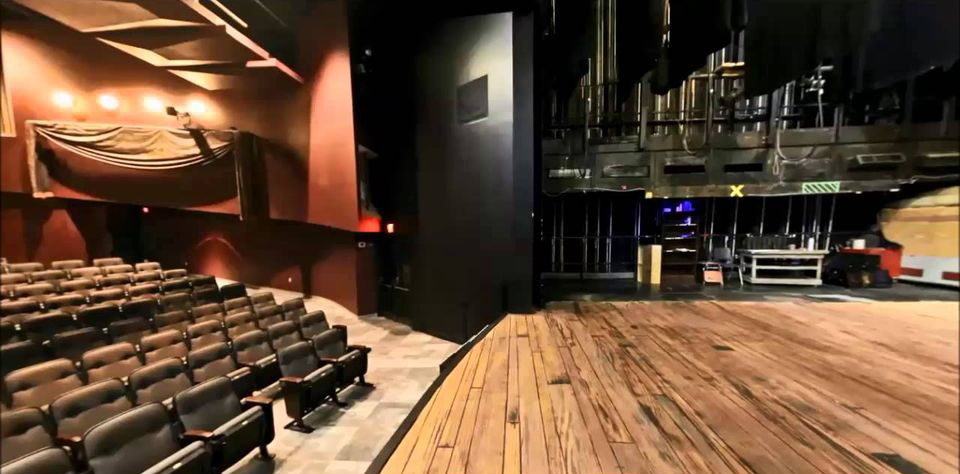 Sudbury Theatre Centre
Venue/company in Sudbury, Ontario, founded by a group of citizens promoting theatre for the city, and incorporated as a professional theatre company in 1971. Its first production was Brecht/Weill's Three-Penny Opera, co-produced at Laurentian University with Toronto's Studio Lab Theatre in 1972. The first artistic director, Tony Lloyd, was named in 1972, serving until 1988. He initially presented a standard regional theatre lineup of British and American musical theatre, comedies, and thrillers, but also more controversial works by Eugene O'Neil, Sean O'Casey, Joe Orton, and Edward Albee. He also produced early Canadian plays by David Freeman, Joanna Glass, Allan Stratton, Rex Deverell, and John Murrell.
In 1972, the International Nickel Company (Inco) funded the renovation the INCO Club as a 270-seat theatre. The new Sudbury Theatre Centre opened in September, 1982, with a production of Lionel Bart's Oliver!.
Among the works produced were Louis Nowra's Cosi, David Hare's Skylight, Shakespeare's Hamlet, A.R. Gurney's Sylvia, Stuart Ross's Forever Plaid, Eugene Stickland's A Guide to Mourning and George F. Walker's Criminal Genius. More recent productions of Canadian works include High Life by Lee MacDougall (2013-14 season); Another Home Invasion by Joan MacLeod, Mourning Dove by Emil Sher, A Brimful of Asha by Ravi Jain (2014-15 season); Armstrong's War by Colleen Murphy (2016-17); The Invention of Romance by Conni Massing (2017-18); Here on the Flight Path by Norm Foster (2018-19); Playing With Fire: The Theo Fleury Story by Kirstie McLellan Day (2019-20).

Inco Club 1972.
Artistic directors include: Mark Schoenberg (1988-), Gordon McCall, Jim Guedo (1997-2000), George Pothitos (2000-08), David Savoy (2008-14), and Caleb Marshall. The current A.D. is John McHenry.
Some Canadian artists who have worked at the Centre are Philip Pretten, John Devorski and Elsa Bolam.
The Sudbury Theatre Centre also offers a Summer Youth Theatre, and a drama program for children. In 2017, STC expanded its programming to include a performing arts series of music, dance, comedy, and spectacle, to complement the main-stage theatre series.
Website: www.sudburytheatre.com
Source: Stephen Johnson. "Sudbury Theatre Centre," The Oxford Companion to Canadian Theatre, eds. Eugene Benson and L.W. Conolly. Toronto: Oxford UP, 1989.
Last updated 2021-04-15