Massing, Conni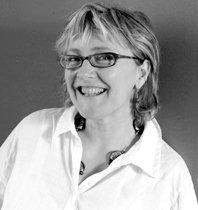 Conni Massing
Playwright and screenwriter, born in 1958, grew up in Ponoka Alberta, and lives in Edmonton. She studied at the University of Alberta and now teaches playwrighting and screenwriting in the Department of Drama.
She has been writer-in-residence for Theatre Network (1988-92), Playwrights' Workshop Montreal (1994), National Theatre School of Canada (1995), and the Edmonton Public Library.
Among her works are: Pants on Fire and The Mommy Monologues (Skirtsafire Festival); The Invention of Romance (2014) and Matara (2018) (Workshop West Theatre, both directed by Tracy Carroll); Oh! Christmas Tree (Lunchbox Theatre 2013) revised as a full length play for the Roxy Performance Series at Theatre Network (2018, dir. Brian Deedrick); Jake and the Kid, an adaptation of the stories of W.O. Mitchell (Theatre Calgary 2009, dir. Eric Rose); The Myth of Summer (Alberta Theatre Projects 2005, dir. James MacDonald); Homesick (Workshop West Theatre 2000, dir. David Mann); The Aberhart Summer (Great West Theatre Company, Fort MacLeod, Alberta, 1994, dir. David Mann and subsequently produced at Citadel Theatre, January, 2000); Sky Geezers, (Alberta Theatre Projects 1992, dir. Allen MacInnis); Terminus, (Citadel Theatre 1990, dir. Brian Deedrick); Gravel Run (Alberta Theatre Projects 1988, dir. Stephen Heatley).
Conni Massing's plays are characterized by a sense of the absurd and quirky humour, an ironic consideration of contemporary dysfunctional family life, and a keen ear for colloquial and witty dialogue. The Aberhart Summer is published by NeWest Press (1999), and Homesick and The Myth of Summer are published in Conni Massing: Two Plays (Playwrights Canada P, 2008). Gravel Run is published in The Alberta Advantage: An Anthology of Plays, Playwrights Canada P, 2008, ed. Anne Nothof.
Her plays have received Betty Mitchell and Elizabeth Sterling Haynes Awards (Sterling Awards), and she was awarded a Queen's Jubilee Medal for contribution to the arts. She is past president of the Playwrights Guild of Canada. In 2020, she is Writer-in-Residence at the Strathcona County Library, Fort Saskatchewan Library, and St. Albert Library.
Massing has been series story editor and/or writer for TV, including The Beat, North of 60, The Adventures of Shirley Holmes, Taking It Off, Family Restaurant, and Mentors. Recent film projects include Invisible, co-written with and directed by Neil Grahn.
Road Tripping: On the Move with the Buffalo Gals, an hilarious account of travelling the rural roads of Alberta with a group of friends for a weekend every summer, was published by Brindle and Glass in 2010.
Profile by Anne Nothof, Athabasca University
website: www.connimassing.com
Last updated 2021-05-02