The Aberhart Summer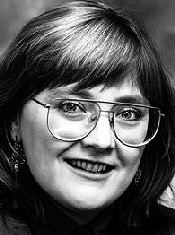 Conni Massing
Drama in two acts by Conni Massing, based on the novel of the same name by Bruce Allen Powe. It was first produced by Great West Theatre in Fort Macleod, Alberta, July, 1994, directed by David Mann, designed by Robert Shannon, with musical direction by Trudi Ellis, stage management by Allan Bassil and featuring Kevin Kruchkywich, Scott Lancastle, Geoff Lacny, George Szilagyi, Tony Eyamie, Craig Wademan, Grahame Renyk, Rhonda NuGent, Kelly Hubka and Sharla Matkin. It was subsequently presented at Alberta Theatre Projects as part of playRites, 1999, and at the Citadel Theatre in January, 2000. These productions were directed by Stephen Heatley, who was instrumental in the development of the play.
The Aberhart Summer, a memory play, takes place in Edmonton in the summer of 1935, during an election campaign which would see William (Bible Bill) Aberhart swept into power as Premier of the province. The atmosphere is one of religious and political volatility. We follow the "investigation" of a suicide (or was it murder?) of a boy, Babe, led by the boy's friend, Doug.
Extensively workshopped prior to its premiere, the play consists of 47 intricately interwoven scenes, and unfolds like a pageant. The play works as a murder mystery, but also as a pointed comment on Alberta, and, indeed, Canadian politics not only of the era but to the present. It touches on the ongoing problem of how Canada deals with outsiders (whether they are immigrants, religious minorities or the sexually suspect) and how our political machines are greased by cronyism.
The Aberhart Summer brings Alberta's history into the present: there are disconcerting correspondences between the then and now. It is also a reflection on the irrational forces that take over the lives of individuals - whether they be droughts, hail, and frost, political movements, or wars. Doug learns that Babe's death is symptomatic of a much larger human tragedy.
Critical response to the work has been generally positive. Of the playRites production, Lisa Wilton of The Calgary Sun wrote, "Massing has written a compelling play with all the right ingredients - mystery, religion, politics and sex." American Theatre called the work "vivid and unsentimental." The Calgary Herald said the play was, "one big, bright ball of theatrical energy and verve." Of the Citadel production, Kate Taylor, writing for the Globe and Mail, said, "This big and ambitious adaptation of the novel is highly impressive but also less than perfect." Also of the Citadel production, Paul Matwychuk of Edmonton's Vue wrote, "Massing is after something along the lines of a politicized Our Town, with the young Doug's solitary, Hardy Boys-like investigation into his friend's death serving as the hook that draws us into her evocation of Depression-era Edmonton and the rise of the Socreds. The problem isn't just that the solution to the mystery feels unconvincing; it's that the mystery is so unremarkable".
The Aberhart Summer was published by NeWest Press in 1999.
Review by Gaetan Charlebois and Anne Nothof
Last updated 2010-11-13