Taylor, Kate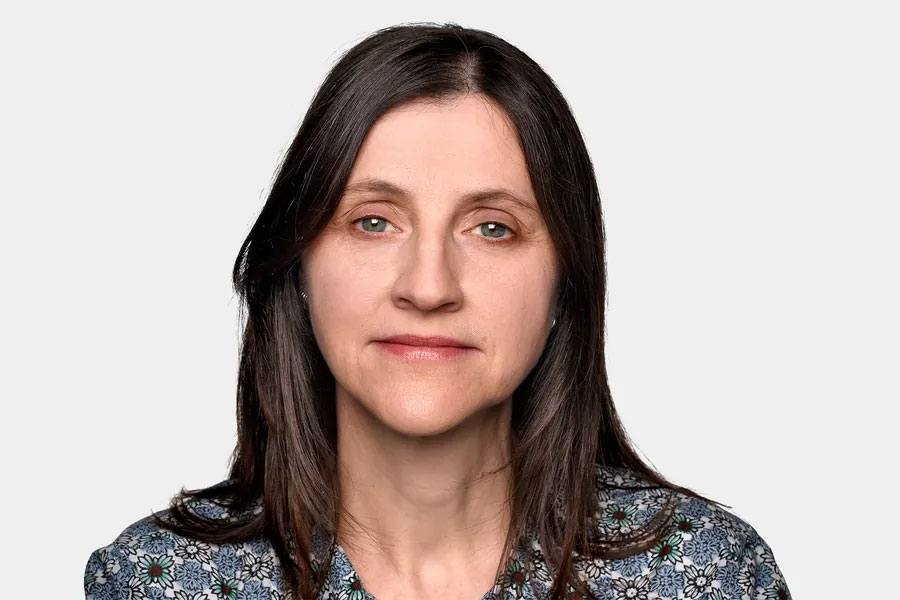 Kate Taylor
The Globe and Mail's theatre critic from 1995 to 2003, born in France in 1962 and raised in Ottawa. She studied history at the University of Toronto, and completed a Masters in Journalism at the University of Western Ontario.
Kate Taylor was an influential and outspoken theatre critic in English-Canada in the 1990s. Urjo Kareda, in a 1999 Toronto Life profile, wrote that "in four years, she's established herself as the city's best--if most despised--theatre critic. She's incisive. She's confident. She's ruthless. You never read a Kate Taylor review and say, 'I wonder what she really thought'."
At a time when many newspaper reviewers increasingly became cogs of mass-marketing publicity machines, churning out effusive adjectives for the producers, Taylor believed that it was not her job to sell tickets. In 1996 she reviewed 160 plays, usually writing her critique the next morning for her 11 a.m. deadline. For big news events such as a Stratford Festival opening or a new musical from Garth Drabinsky's Livent she was lucky to get 90 minutes to write a same night review.
In a self-profile for the Canadian Theatre Critics Association Newsletter, Taylor wrote of her reviewing in 1998 that "I am not looking for perfection, and give four stars to the best of what I am seeing now, taking into account the size, style and goals of the company...If there is one thing that I'm looking for amongst all those offerings--or at least one thing the good plays have in common--it is the production's ability to impart a sense of shared humanity."
Taylor has been an articulate supporter of Canadian theatre. Her strong vision of what it should be has freed her to be extremely blunt about playwrights, directors, actors, and production companies that fail to meet her critical standards. She challenged Canada's biggest producers, calling Garth Drabinsky's 1995 Livent production of Sunset Boulevard "so obese it threatens to explode," and went on to question the artistic direction of the Stratford Festival and the Canadian Stage in Toronto.
In her January 2000 Globe review, entitled "Perfectly structured, perfectly boring," Taylor gave only two stars to Judith Thompson's Tarragon Theatre production of Perfect Pie and criticized the playwright/director for having "remembered her art but forgotten her guts." She called the production's appearance on the stage of the Tarragon - "an institution that has devoted itself to the development of home-grown plays with both seriousness and passion" - "a worrying thing." Taylor's vivid writing style and bluntness--what Urjo Kareda called her ruthlessness--is evident in the concluding paragraph of her review: "We are surely long past the days when the earnest rural drama or the dark memory play had to be applauded merely because it was a worthy Canadian effort. Yet here we are left with the craft that produced that kind of play without the heart that animated it. Perfect Pie looks frighteningly like dead theatre."
She won two Nathan Cohen Awards and a National Newspaper Award Nomination for her reviews.
She currently writes on visual art cultural policy in the arts for the Globe and Mail, and has published three novels: Madame Proust and the Kosher Kitchen (2003) which won the Commonwealth Writers' Prize for best first book (Canada/Caribbean region) and the Toronto Book Award; A Man in Uniform (2010) about the Dreyfus Affair in France at the end of the 19th century; and Serial Monogamy (2016) that compares contemporary infidelity in the marriage of two Dickens scholars, to Dickens' adulterous relationship with a young actress.
Website: http://katetaylor.ca
Readings: Urjo Kareda. "Drama Queen," Toronto Life Vol. 33, No. 14, October 1999.
Anton Wagner. "Introduction," Establishing Our Boundaries: English-Canadian Theatre Criticism, ed. Anton Wagner, U of Toronto P, 1999.
Profile by Anton Wagner, York University.
Last updated 2021-12-01