Livent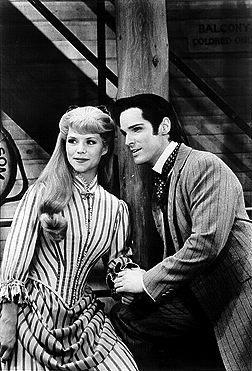 Scene from the Livent production of Showboat (directed by Harold Prince)
Production company in Toronto, Ontario, founded as a division of Cineplex Odeon by Garth Drabinsky and Myron Gottlieb. In 1989, after an internal struggle within Cineplex, Drabinsky and Gottlieb negotiated to buy the division (which then included the Pantages Theatre, Toronto, and rights to Andrew Lloyd Webber's Phantom of the Opera).
In 1993, Live Entertainment Inc. went public on the Toronto Stock Exchange. The company grew quickly, becoming best known for mega-productions of American-style and Lloyd Webber musical theatre like Joseph and the Amazing Technicolor Dreamcoat, Kiss of the Spider Woman, Show Boat and Ragtime. It also served as impresario for a wide range of performers.
The company built or refurbished several theatres (e.g. Oriental Theatre, Chicago) and entered into management deals with others (e.g. Ford Centre, Toronto).
It was such management deals as well as what one critic called "aggressive" accounting within the company which began to draw too much attention from a giddy stock market.
By 1997, the company was haemorrhaging money (a loss of $44.1 million that year alone), and in June, 1998, shareholders approved a deal which saw American super-agent and ex-Disney executive Mike Ovitz take charge.
Things deteriorated quickly between the company and Gottlieb and Drabinsky. The two were finally escorted, by security, out of Livent's offices on August 13, 1998. Accusations flew back and forth.
In November, 1998, Livent sought bankruptcy protection in the US. (It claimed a debt of $334 million.) The RCMP launched an investigation and securities regulators in Canada and the US investigated Livent's books.
In June, 1999, the last work initiated under the Drabinsky regime, Fosse, won several Tony Awards.
In August 1999, the last chapter was written when SFX Entertainment of New York acquired the company, paying $98 million (US) for most of its assets, including the theatres and rights to all productions.
Livent's effect on theatre in Canada and abroad cannot be underestimated. Although it was initially viewed as a monolith and criticized by cultural nationalists, the company was largely responsible (with Edwin Mirvish and David Mirvish) for an increase in tourism in Toronto, an improvement in the talent-base (offering a place for artists of musical theatre to learn - even if, as some critics claim, it was only from the chorus), and a general cleaning up of Toronto's city centre.
Its accomplishments in terms of audience size, arts awards and on occasion, in terms of artistic vision cannot be denied.
Profile by Gaetan Charlebois.
Last updated 2016-12-11