Mirvish, David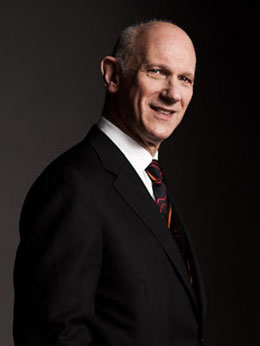 David Mirvish
Multi-faceted producer, art dealer, and theatre owner and operator, based in Toronto Ontario. David Mirvish was born in 1945, the son of Edwin Mirvish. With his father, he restored and operated the Royal Alexandra Theatre and for a few years, until 1998, the London Old Vic Theatre. In 1993, they constructed the opulent Princess of Wales Theatre in Toronto's theatre district. David Mirvish also owns and operates the Ed Mirvish Theatre (formerly the Canon Theatre), and the Panasonic Theatre.
David Mirvish produced the London production of Candide; the Toronto/Broadway production of Spoils of War (starring Kate Nelligan); and the Tony-nominated Mikado (directed by Brian MacDonald).
He has also enabled the touring of North America of many European productions, artists and companies including the Berliner Ensemble.
Mirvish productions has enjoyed long runs in Toronto, notably the Canadian productions of the Broadway hits Rent and The Lion King , and the London sensation Mamma Mia!.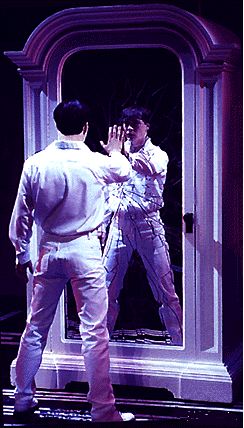 The Mirvish Canadian production of
Tommy
, directed by
Des McAnuff
and starring
Tylie Ross
(photo courtesy of Headquarters Entertainment)
In the 2000/2001 season it co-produced Theatre Passe Muraille's production of Michael Healey's The Drawer Boy; the Fringe Movement hit The Drowsy Chaperone (by Lisa Lambert, Greg Morrison, Don McKellar and Bob Martin); and the Soulpepper Theatre Company's production of A Flea in Her Ear. In 2000, the Mirvishes won seven Dora Mavor Moore Awards and took four more in 2001. In 2006, they launched the premiere of the extravagant musical version of Lord of the Rings, which then relocated to London to lukewarm reviews.
To celebrate the 50th anniversary of Mirvish Productions, the company launched a season of fourteen plays, including remounts with Canadian casts of its most popular successes: Les Miserables and Cats; a new Disney musical entitled Aladdin; and an "off-Mirvish" series, featuring the Canadian premiere of George F. Walkerís Dead Metaphor.
David Mirvish is a Member of the Order of Ontario and the Order of Canada (1995), amongst many other awards and accolades for his contributions to Canadian culture. In 1998, he and his father, Ed Mirvish, were awarded the Herbert Whittaker Award for Distinguished Contribution to Canadian Theatre by the Canadian Theatre Critics Association. In 2012, he was appointed Chancellor of the University of Guelph.
Profile by Gaetan Charlebois and Anne Nothof.
Last updated 2018-07-01