Macdonald, Brian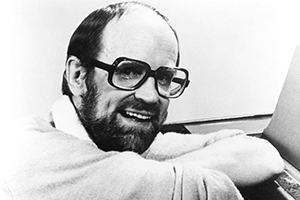 Brian Macdonald
Choreographer/director born in Montreal, Quebec in 1928; died in Stratford Ontario November 29, 2014.
Brian Macdonald had already begun a career as a radio actor before entering McGill University at the age of 16 to study English (1943-47). He also studied dance and was a founding member of the National Ballet in 1951.
After an injury two years later he began to choreograph. His first smash hit was the co-direction and co-choreography (with his wife, then, Olivia) of My Fur Lady which became a pan-Canadian phenomenon.
He worked with the Royal Winnipeg Ballet, Grand Ballets Canadiens, the Banff Centre for the Arts and the National Theatre School of Canada.
He became particularly popular for his direction of the Gilbert and Sullivan canon at the Stratford Festival from 1978 to 1994, especially for his production of The Mikado which toured the world, including on Broadway, and was televised. He also has directed musicals at the Festival.
In 1996 he was put in charge of the review of English theatre activities at the National Arts Centre.
He directed for Victoria Opera (Madama Butterfly 1999 and Erehwon 2000).
He was inducted into the Order of Canada in 1967, and promoted to Companion in 2001. In 1983, he won the Molson Prize; and in 2001, he became the inaugural winner of the $50 000 Walter Carsen Prize for Excellence in the Performing Arts. In 2008, he received the Governor General's Performing Arts Award for Lifetime Artistic Achievement. He was married to dancer Annette Av Paul.
Profile by Gaetan Charlebois. Additional information provided by Colin Plant.
Last updated 2018-08-13