McAnuff, Des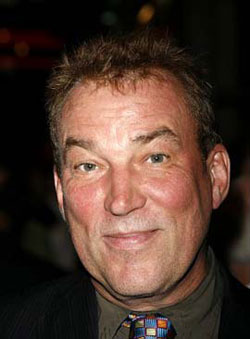 Des McAnuff
Award-winning director/playwright born in Princeton, Illinois in 1952 and raised in Guelph and Scarborough, Ontario. Des McAnuff studied theatre at Ryerson University.
Although he is now celebrated for his Broadway productions (Big River, Tommy, How to Succeed in Business Without Really Trying, Summer: The Donna Summer Musical, Jersey Boys (Broadway 2005-2017), Des McAnuff began his career in the Alternative and Experimental Theatre of Toronto. In 1973, at 21, he wrote Leave it to Beaver is Dead which was staged at Hart House Theatre. He had a large, underground following for his productions (Urbania, A Lime in the Morning, The Bacchae). He was not a favourite of the mainstream press and after his production of Faustus (Theatre Passe Muraille, 1976) got tepid critical reaction he departed for New York.
There he worked with Joe Papp, and then moved to San Diego in 1982 to take over La Jolla Playhouse, which launched into national celebrity with the musical Big River.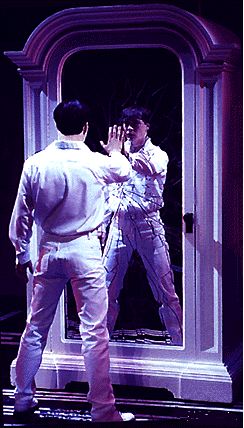 Tylie Ross
in the Canadian production of
Tommy
, directed by Des McAnuff (photo courtesy of Headquarters Entertainment)
He returned occasionally to Canada, including in 1979 where he worked at the playwrights colony of Banff Centre for the Arts with emerging playwrights including GaŽtan Charlebois, Margaret Hollingsworth and Gordon Pengilly. In 1980 he mounted a production at Toronto Arts Productions, and in 1983 he directed Shakespeare's Macbeth at the Stratford Festival and the Canadian production of Tommy, How To Succeed..., and Jersey Boys (2005). In October 2018, he directed the pre-Broadway production of the jukebox musical, Ain't Too Proud: The Life and Times of the Temptations at the Princess of Wales Theatre in Toronto.
In 2008, he was appointed co-artistic director of the Stratford Festival, and from 2009 to 2012 was sole artistic director, delivering large scale productions of Shakespeare and Shaw, such as a multi-racial Romeo and Juliet; Caesar and Cleopatra (2008), the latter with Christopher Plummer as Caesar; The Tempest (2010), also with Plummer; and As You Like It (2010). He scored a big coup with a revival of Jesus Christ Superstar in 2011, which then played in New York.
In his last year as artistic director, he focused more on the production of Canadian plays, including The Best Brothers by Daniel MacIvor, Hirsch by Alon Nashman and Paul Thompson, and The War of 1812 by Michael Hollingsworth.
He believes that Canadian works are an important feature of the Festival: "New texts continually spring into being in direct artistic response to the experiences of today. They're new, but not unconnected to what has gone before. The DNA of the classics invariably tansmits itself into our new stories, our new forms, our new ideas. In a living theatre tradition, the past is always prologue, and the present is always our entry into the past. That is why it is important to present new work side by side with the classics. We should find resonance between the past and the present - using the words of the former to shed light on the latter" (quoted from Dan Gilmour, Stratford Behind the Scenes, Stratford Shakespeare Festival, 2012, p. 58).
McAnuff has also directed in film, including the movie version of Rocky and Bullwinkle starring Robert De Niro.
In 2012 he was awarded the National Arts Centre Award for his exceptional work over the year. He was invested as a Member of the Order of Canada in 2013.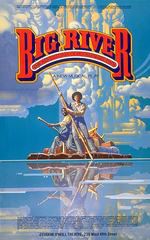 Poster for Big River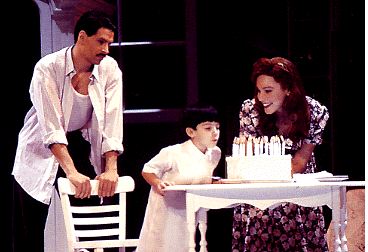 Tommy (courtesy of Headquarters Entertainment)
Profile by Gaetan Charlebois and Anne Nothof.
Last updated 2021-04-21