Lunchbox Theatre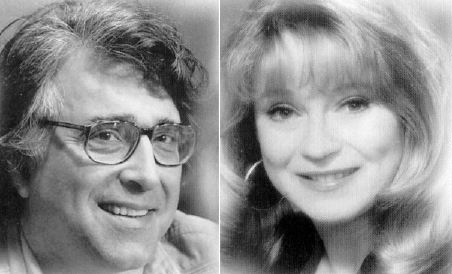 Bartley and Margaret Bard
Company in Calgary, Alberta, founded in 1975 by Bartley and Margaret Bard and Betty Gibb to present live theatre during the lunch hour for downtown shoppers and workers. It is the longest running lunchtime theatre in the world.
It has presented over 200 plays from the international repertory of short plays. It has also commissioned and premiered over 60 Canadian works.
In 1988, after it realized it had virtually exhausted the repertory of short plays, it joined with Petro-Canada to create the Stage One program, which includes a national competition from which new works are commissioned, workshopped and often produced. In September, 2021, it launched Stage Two, which presents three new plays selected from the Stage One development festival.
The Company presented an average of eight mainstage productions per year from October to April. It performed in a rent-free venue in Bow Valley Square. After the sudden termination of its rent-free lease, it found a new home in a former Mercedes dealership at the base of the Calgary Tower. In 2021, it moved to down the hall to Vertigo Theatreís Studio Theatre.
In 2008, Martin Fishman became Artistic Director. His intent was to bring an "edgier" feel to Lunchbox Theatre productions, including works by David Mamet and Edmonton gay playwright Darren Hagen (Tornado Magnet). In 2009, Pamela Halstead, formerly Artistic Producer of Shipís Company Theatre in Parrsboro, Nova Scotia, was appointed Artistic Director, followed by Mark Bellamy as Artistic Producer from 2014-17. In July 2017, Samantha MacDonald became Artistic Producer. The current Artistic Director is Bronwyn Steinberg.
Among Canadian playwrights whose works have been presented by the company are Colleen Curran, Michel Tremblay, Gordon Pengilly, Sharon Pollock, Norm Foster, Clem Martini, Eugene Stickland, Joanna McClelland Glass, Darrin Hagen, Conni Massing, and Stewart Lemoine (The Exquisite Hour 2017).
In February 2018, Lunchbox premiered Ai Yah! Sweet and Sour Secrets by Calgary TV editor, Dale Lee Kwang, which won the Discovery Prize in the 2006 Alberta Playwriting Competition. Based on a hypothetical interpretation of her own family situation, it examines the consequences of revealing her gender identity and her girlfriend to her Chinese parents, during a Chinese New Year's celebration.
The 2018-19 season included a production of Last Christmas by Calgarian Neil Fleming (dir. Shari Wattling), an hilarious portrait of a dysfunctional family reunited to perform the last wishes of a dying father.
Website: www.lunchboxtheatre.com
Last updated 2021-09-28