Schoenberg, Mark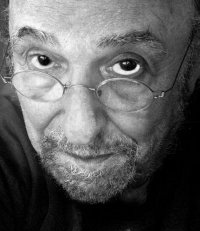 Mark Schoenberg
Director/playwright and founder of Theatre 3 in 1970. He has a BFA in Directing from Carnegie Mellon University (1954—1957), an MFA in Directing from Tulane University (1961-1963), and a Ph.D in Theatre from Tulane (1963-66). Mark Schoenberg ran a small theatre in New Orleans while studying for his MFA and Ph.D. He taught for three years at The University of North Carolina in Chapel Hill before emigrating to Canada.
Schoenberg was a professor of theatre at the University of Alberta from 1969-75. He decided that he needed to put into practice what he was teaching his students and so created Theatre 3 as an alternative to the Citadel Theatre in Edmonton. He directed many of its productions, including the Canadian professional premiere of Harold Pinter's Old Times. He also led the Company into its own venue.
In 1978, Schoenberg left Theatre 3 to work at CBC. He served as Artistic Director at Sudbury Theatre Centre for one season (1989).
From 1990 to 2009, he was Artistic Director of the theatre program at Humber College in Toronto, where an award is named in his honour. He is currently on the Advisory Board of the Toronto Academy of Acting for Film and Television.
His plays include: The Guardian (Theatre 3, 1973).
Information provided by Kristy Faulkner. Updated by Anne Nothof.
Last updated 2021-10-04