Stratton, Allan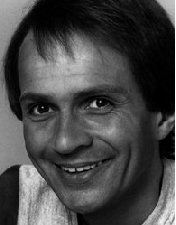 Allan Stratton
Playwright and novelist, born in Stratford, Ontario in 1951.
As a teenager in London, Ontario, he spent much of his spare time at James Reaney's Alpha Centre where he was taken under the writer's wing. He studied in Switzerland and the University of Toronto and began his career in theatre as an actor at the Stratford Festival. His first full-length play, 72 Under the O was performed at the Playhouse Theatre Centre, Vancouver, in 1977 and was directed by Paul Reynolds. In 1980, however, he turned to playwriting full time when his farce, Nurse Jane Goes to Hawaii (premiered at Phoenix Theatre, Toronto, directed by Stephen Katz) was a big hit. By 1982 it was scheduled for fourteen separate productions and has had hundreds more since then.
Stratton followed this success quickly with his Mackenzie King play Rexy! (Phoenix, 1981, Brian Rintoul) which won the Chalmers Award and the Dora Mavor Moore Award. Critic, Mark Czarnecki was positive about Stratton's talents as a playwright: "The venue is Toronto's Phoenix Theatre, where last fall Allan Stratton's farce Nurse Jane Goes to Hawaii delighted audiences with its loony characters and zippy one-liners. His latest offering is an historical comedy about former prime minister Mackenzie King's struggles during the Second World War to keep Quebec in Confederation by avoiding conscription and still give Canada a starring role in the conflict. Rexy! extends Stratton's horizons, not always successfully but with enough humor, insight and panache to justify greater expectations in the future" ("More Than Lonely at the Top," archive.macleans.ca).
Other plays include: Joggers (Theatre Calgary 1981); Friends of a Feather (Shaw Festival, 1984, Wendy Toye); Papers (Tarragon Theatre, 1985, Katz); The 101 Miracles of Hope Chance (Manitoba Theatre Centre, 1987, Rick McNair), Bingo (Gryphon Theatre, 1987, Simon Johnstone); Bag Babies (Theatre Passe Muraille, 1990, John Bourgeois); A Flush of Tories (Prairie Theatre Exchange, 1991, Kim McCaw); Dracula: Nightmare of the Dead (Skylight Theatre, Toronto); The Phoenix Lottery (2001).
He has said of his writing, "You write plays the way you view life. I don't set out to write 'a comedy.' I just see life that way. If the humour in Nurse Jane is light and fluffy, then the humour in Rexy! is detached and ironic, and in Joggers it's dark and disturbing." According to Stratton, comedy is psychologically and socially therapeutic. It is a way of countering existential despair which characterizes modern thinking. For Stratton, despair is intellectual folly; it is not profound to say that life is full of garbage -- that is obvious. What is less obvious is that in spite of suffering, loneliness, evil and pain, "human beings are still capable of compassion, joy and above all the redemptive power of love and laughter which transcends the power of despair." Farce provides a metaphor for our absurd world, "in which individuals are at the mercy of forces beyond their control, struggling to assert dignity and preserve order as chaos engulfs them" (Introduction to Words in Play). As the title of his play collection, Words in Play suggests, Stratton believes in the endless possibilities of language in the theatre: plays are words playing. Verbal dexterity and wit characterize all of his plays, and his characters are typically highly literate, with a keenly developed sense of language which saves them from despair and gives them dignity. His protagonists are typically "lonely innocents, alienated misfits who can only communicate with the inanimate and non-human."
Stratton's novels for young people, Chanda's Wars (about child soldiers) and Leslie's Journal have been highly acclaimed. His internationally award-winning novel, Chanda's Secrets has been published in fourteen countries around the world; it was made into the film Life, Above All which won the Prix Francois Chalait at its premiere at the Cannes Film Festival, 2010.
He currently lives in Toronto with his partner, and continues to write full time.
Readings: Allan Stratton, Words in Play. Toronto: Coach House Press, 1988 (which includes Nurse Jane Goes to Hawaii)
Web site: www.allanstratton.com
Profile by Gaetan Charlebois and Anne Nothof
Last updated 2021-08-30